Katryna's Senior Session – Senior Photography of Magination Images – Southern Oregon Photographer
Snap and WOW!  Katryna's senior session turned out to be something that I could really sink my creative teeth into.  Her SOOC (straight out of camera) shots were beautiful enough that I really wouldn't have had to edit them.  However, the artist in me had a hard time keeping my not-so-little mitts of of them.  While I always include some creative edits in all my clients' galleries, Katryna's session was one that I could really go to town on.  We shot during the last hour of sunlight and by the time we were wrapping up the sesh it was dusk.  That last hour of light is some of the best for portrait photography.  The sun is low enough in the sky that it casts a soft, warm light on the subject and minimizes unflattering shadows.  As it got darker, I set up my speedlite off-camera at a considerable distance away from her just to bring a little light back to here eyes.  I use the Flash Bender diffusion panel and their large soft box as a modifier.
In post process I brought a lot of color into the somewhat dreary winter landscape and adjusted levels to add more drama to the photographs.  The empty skies in the images were begging to be livened up and I was only too happy to oblige.  I primarily used the skies and sun flares for Magination Images' Shekinah Collection.
Katyra's session is definitely going down in the books as a favorite of mine!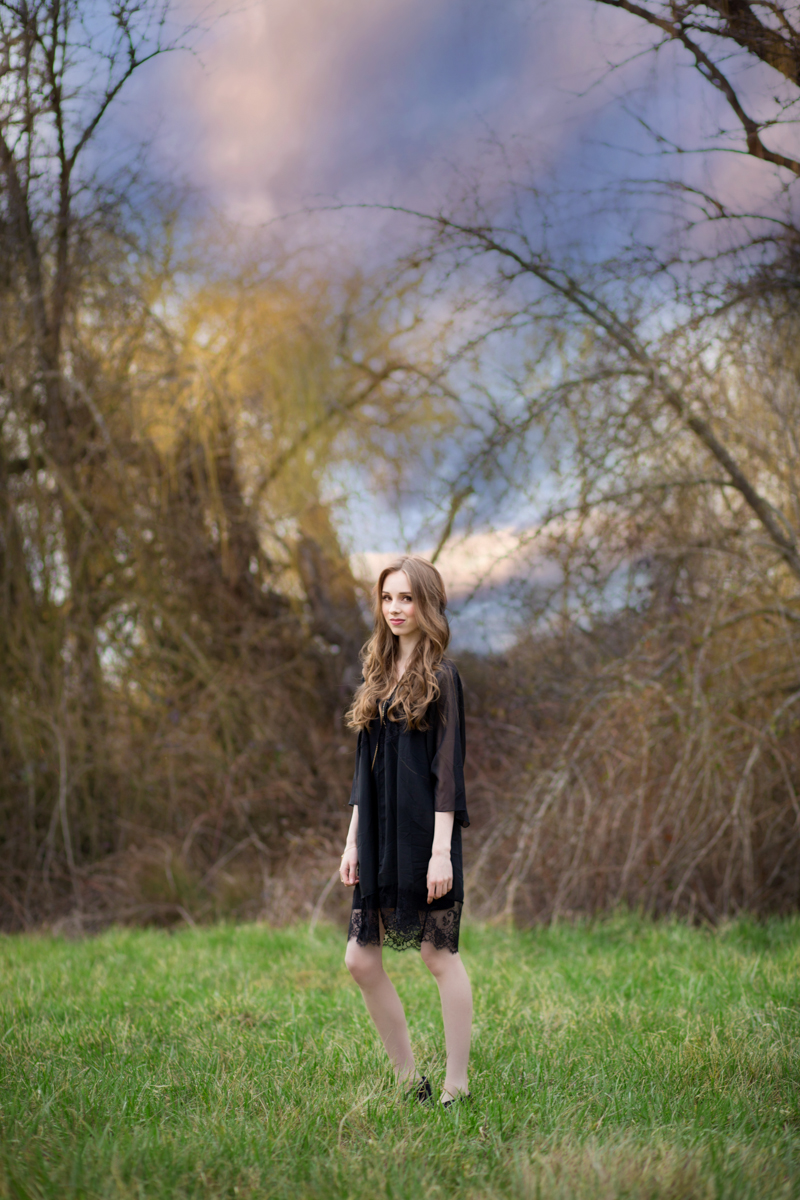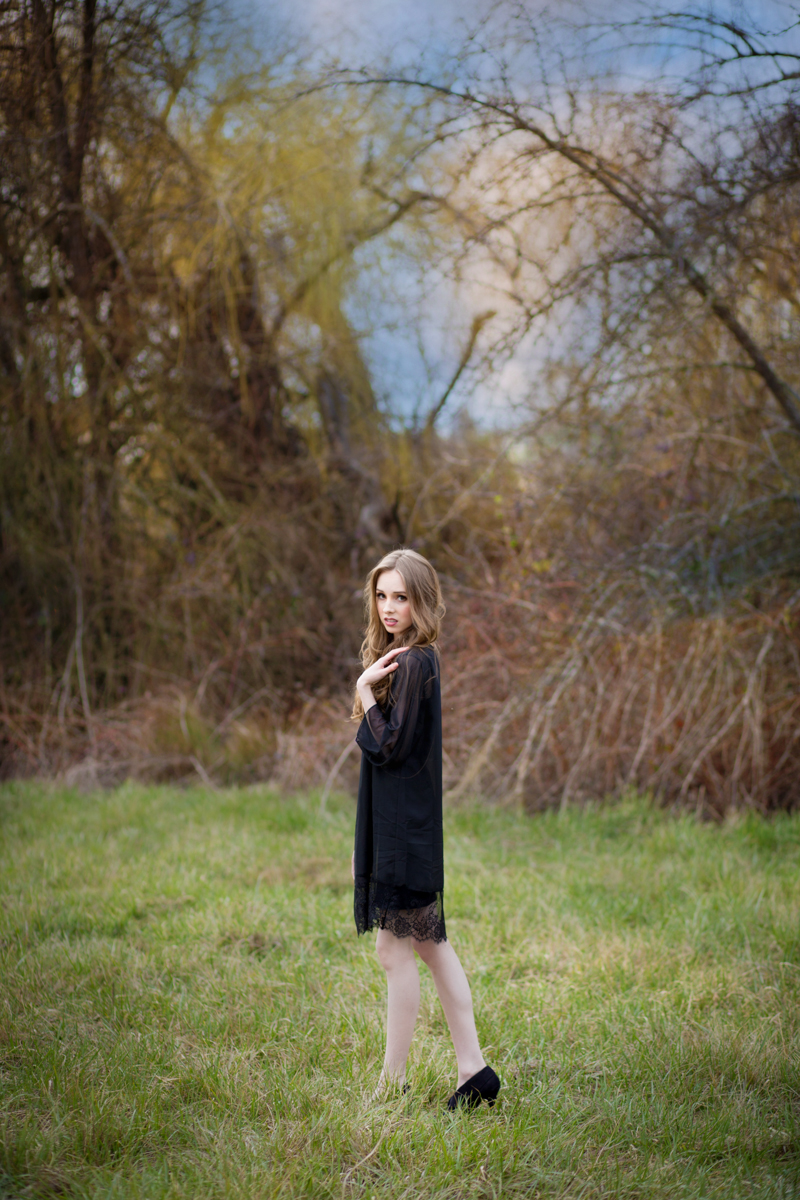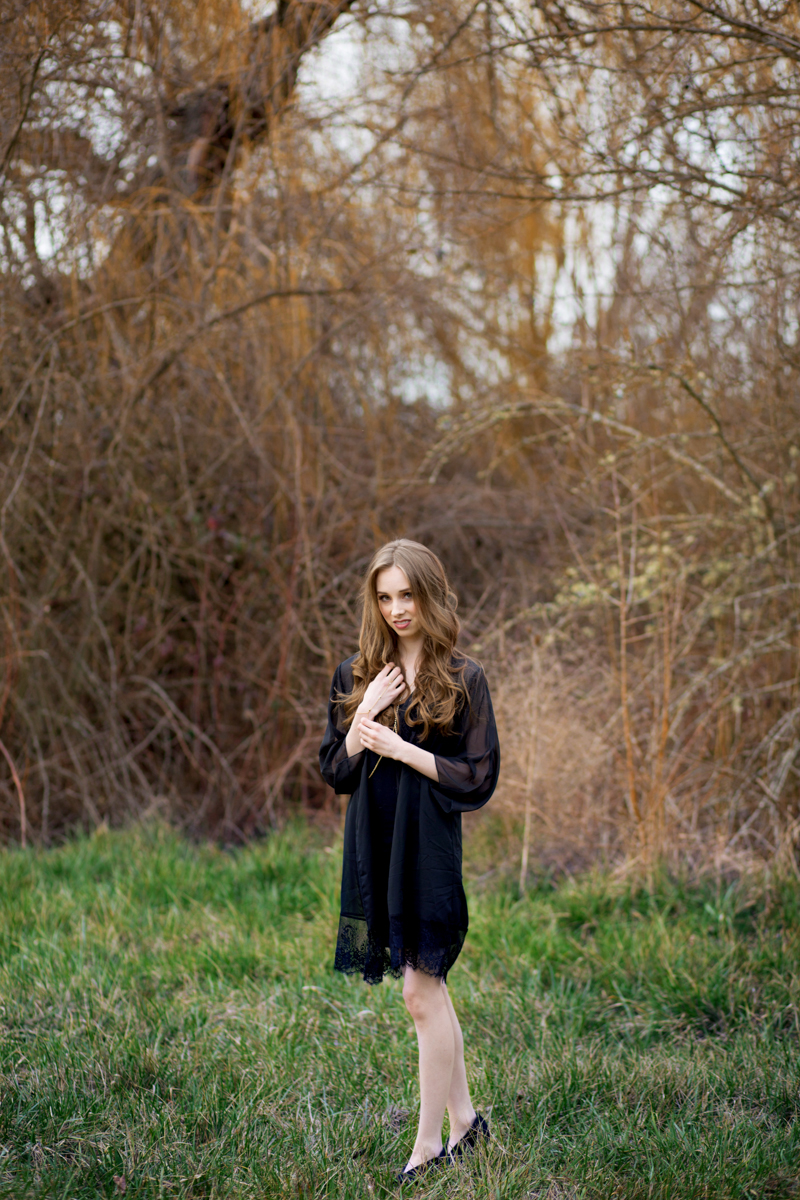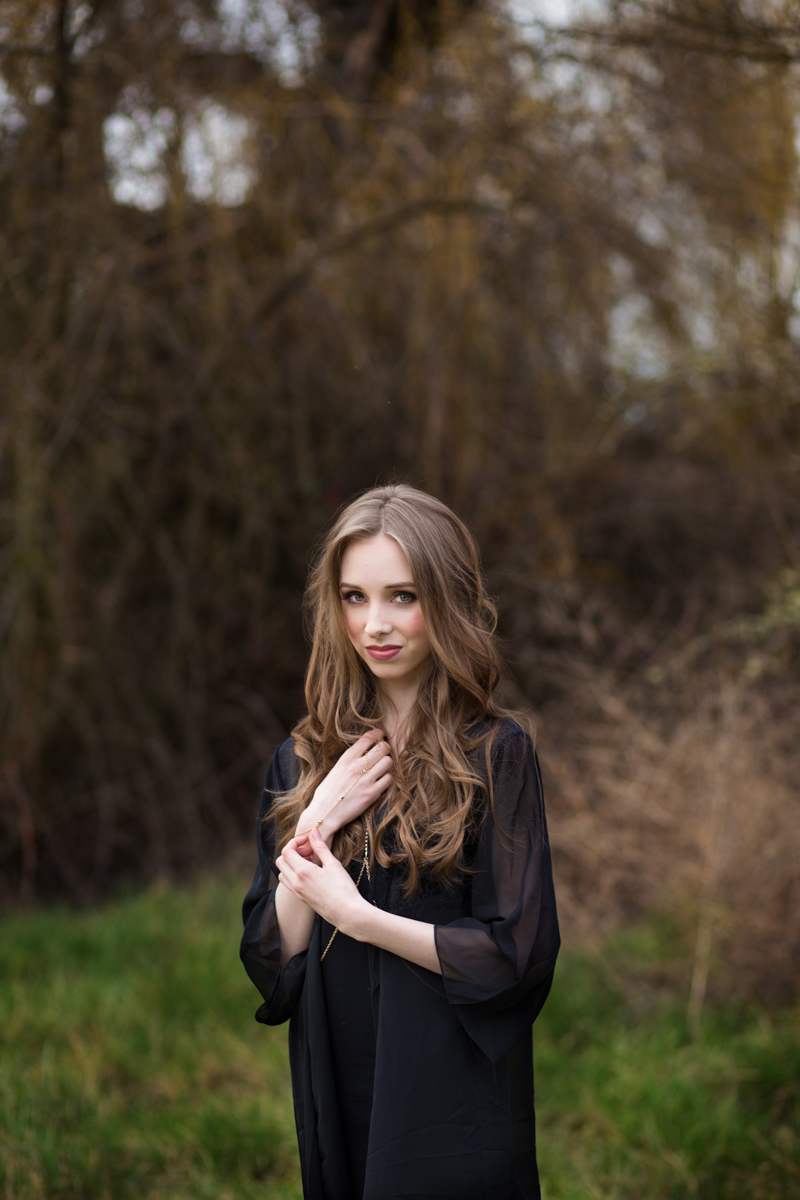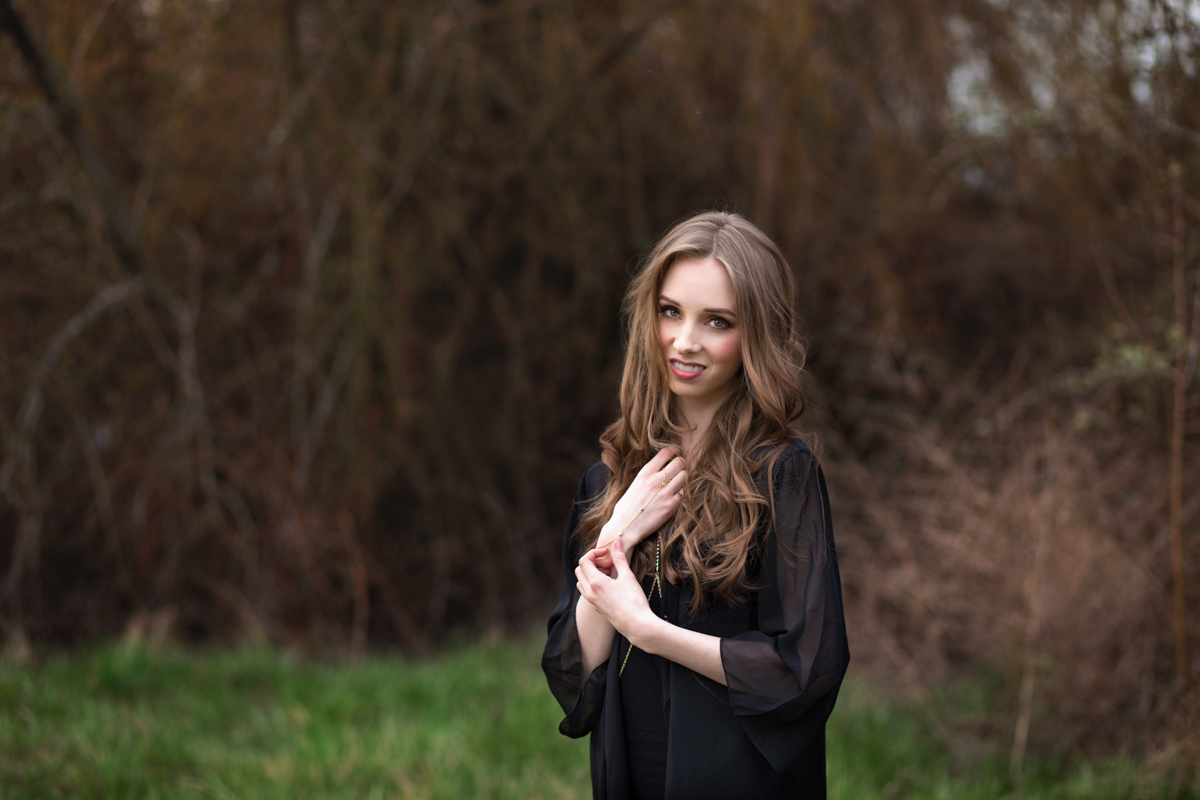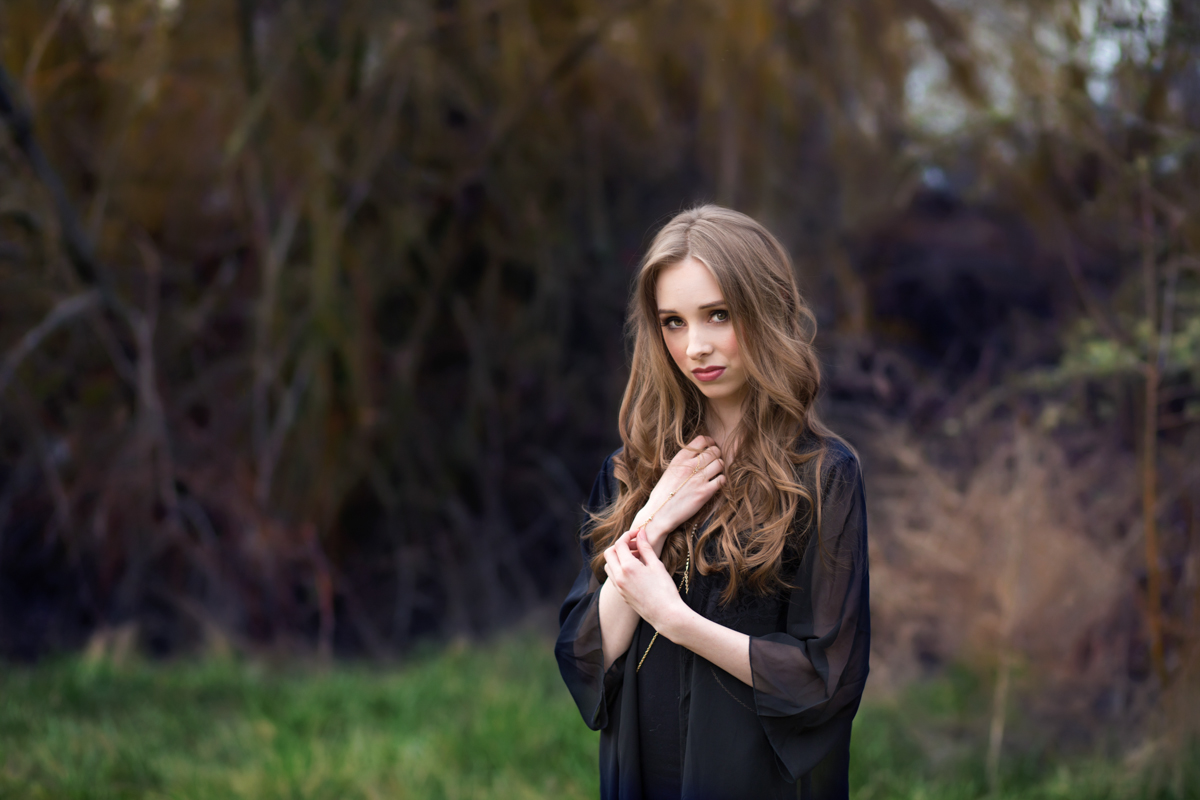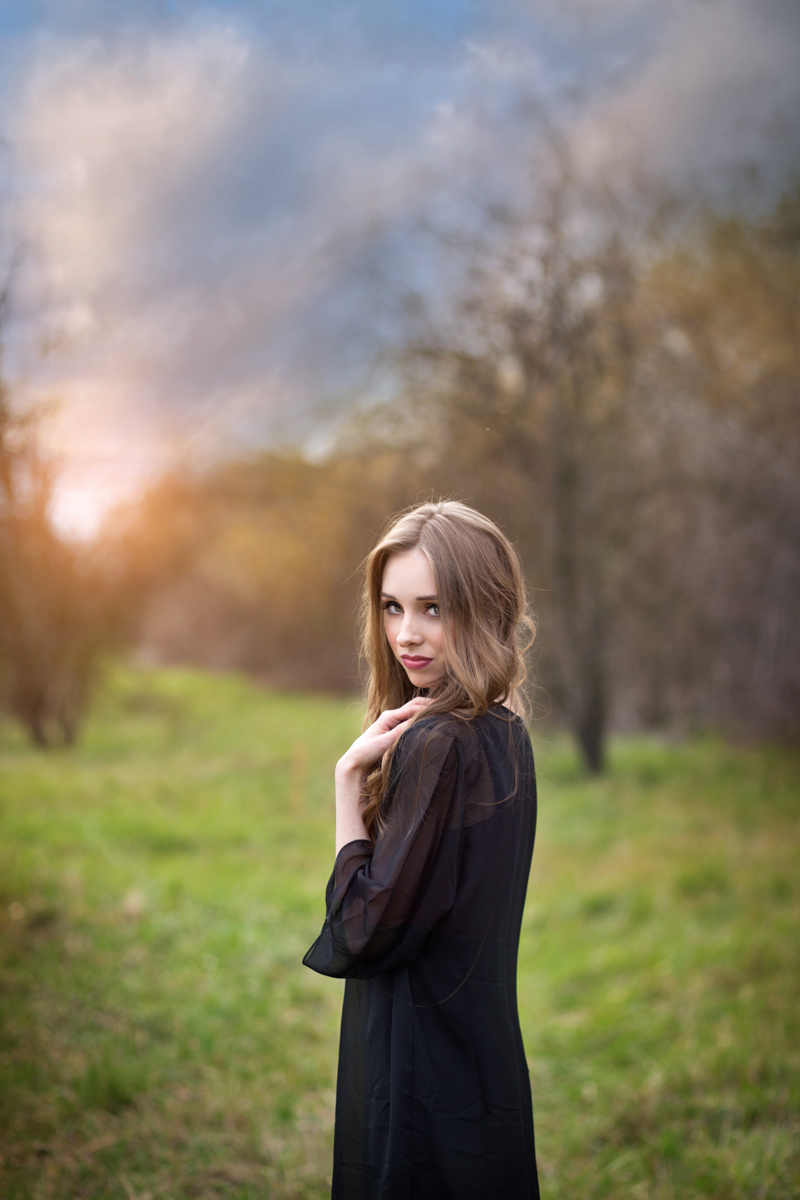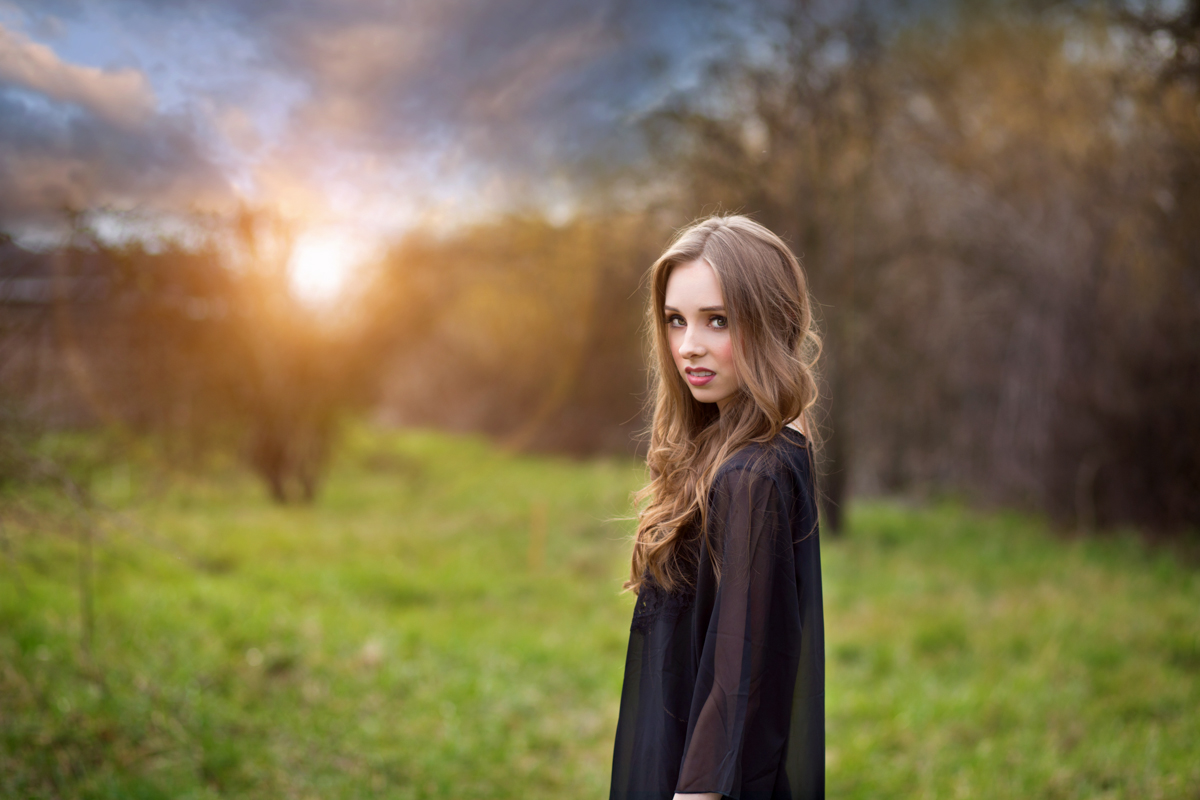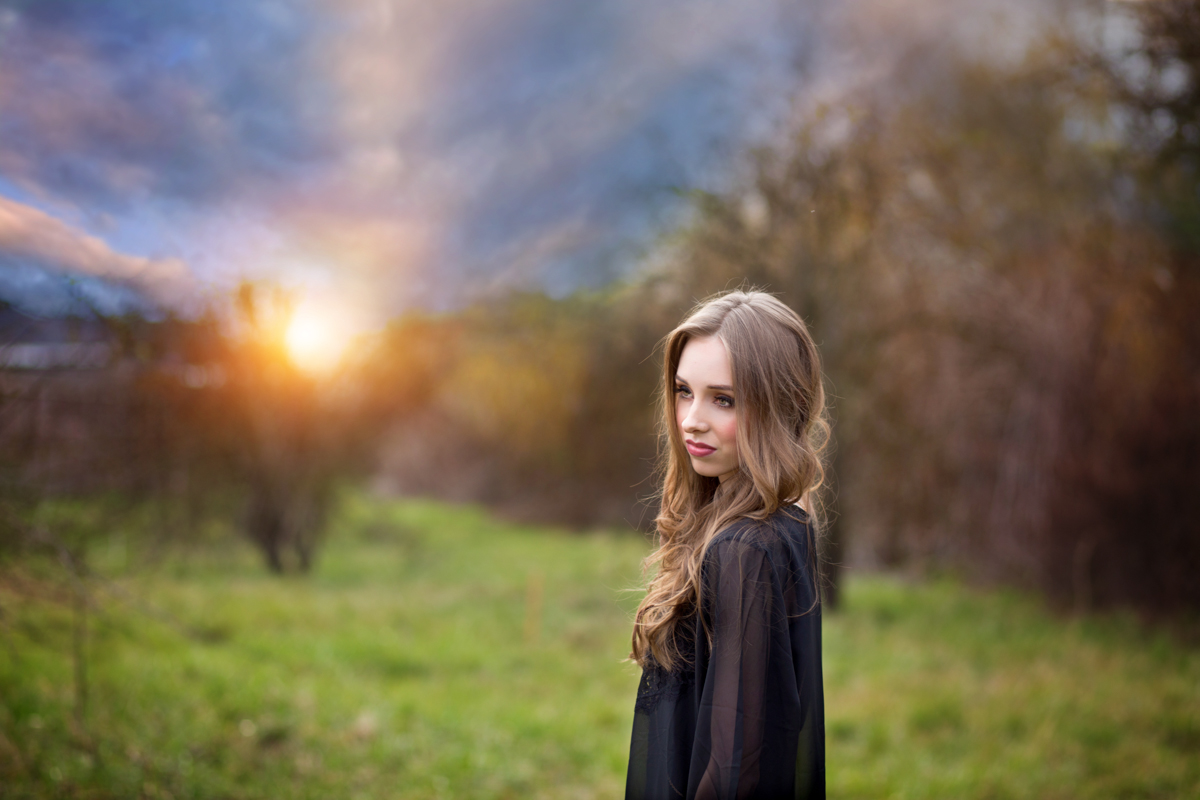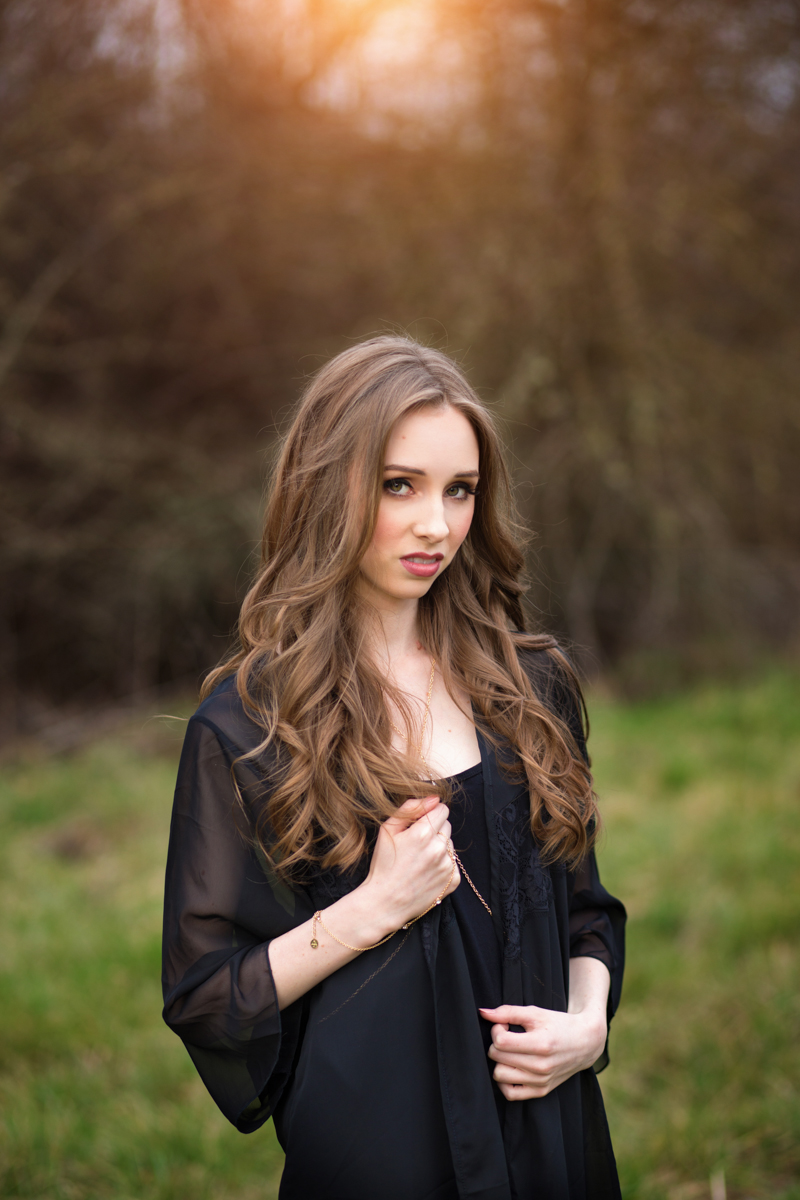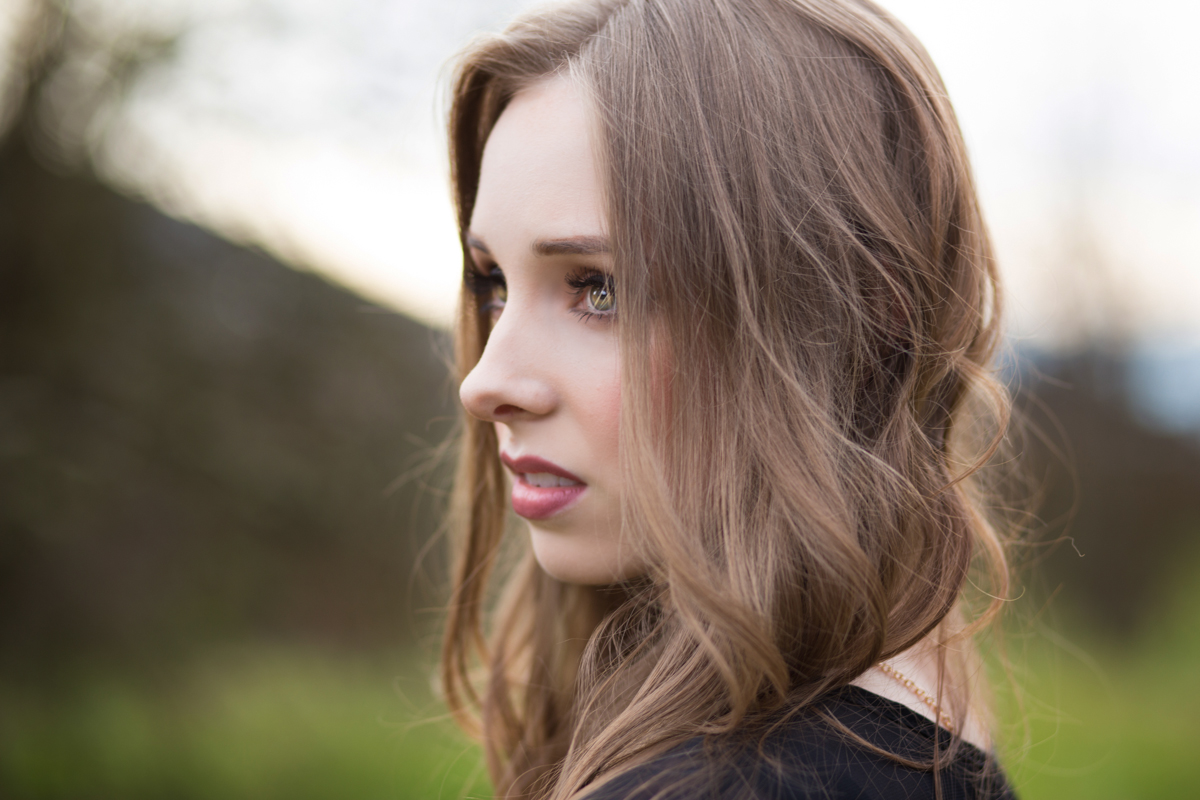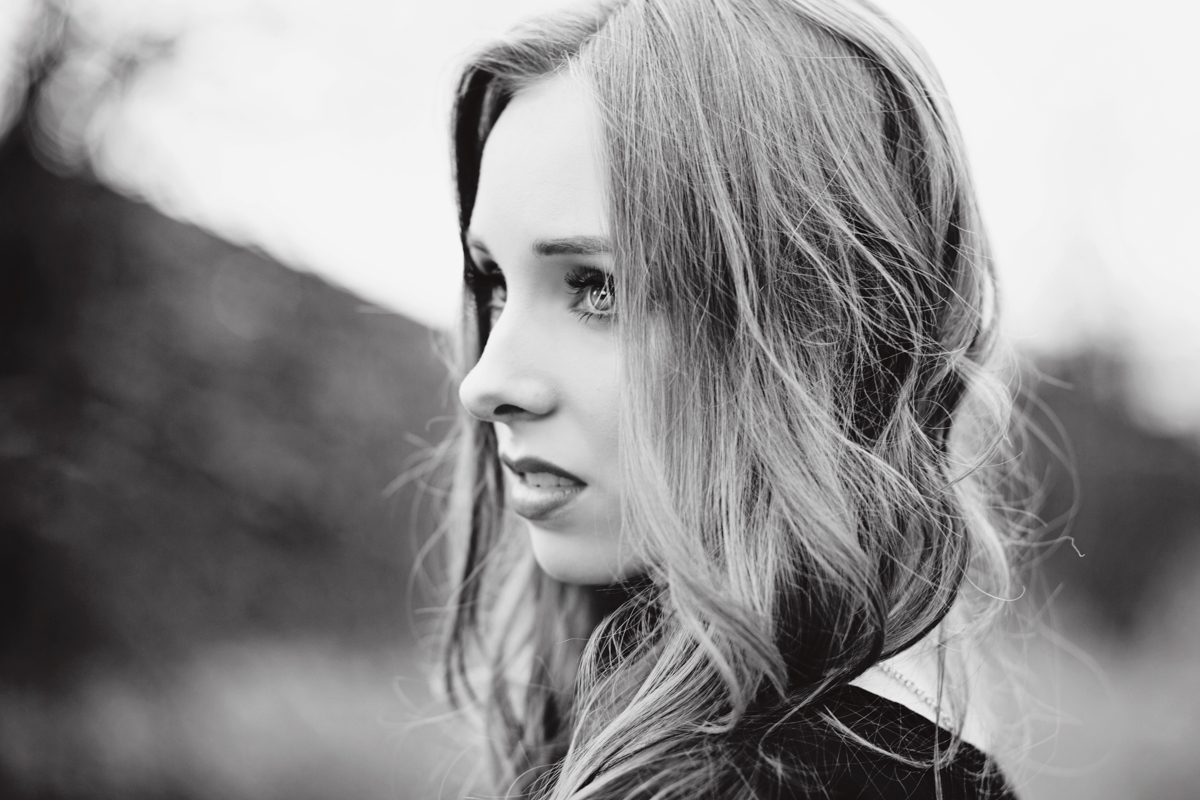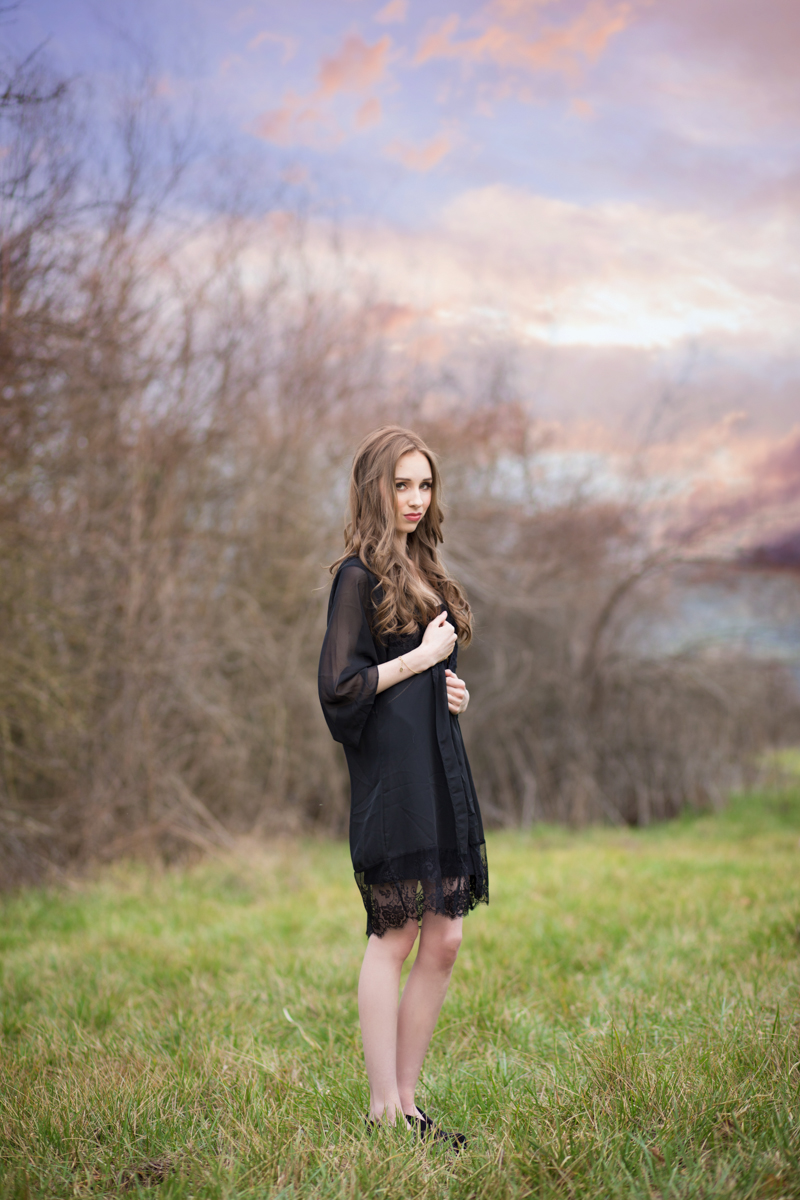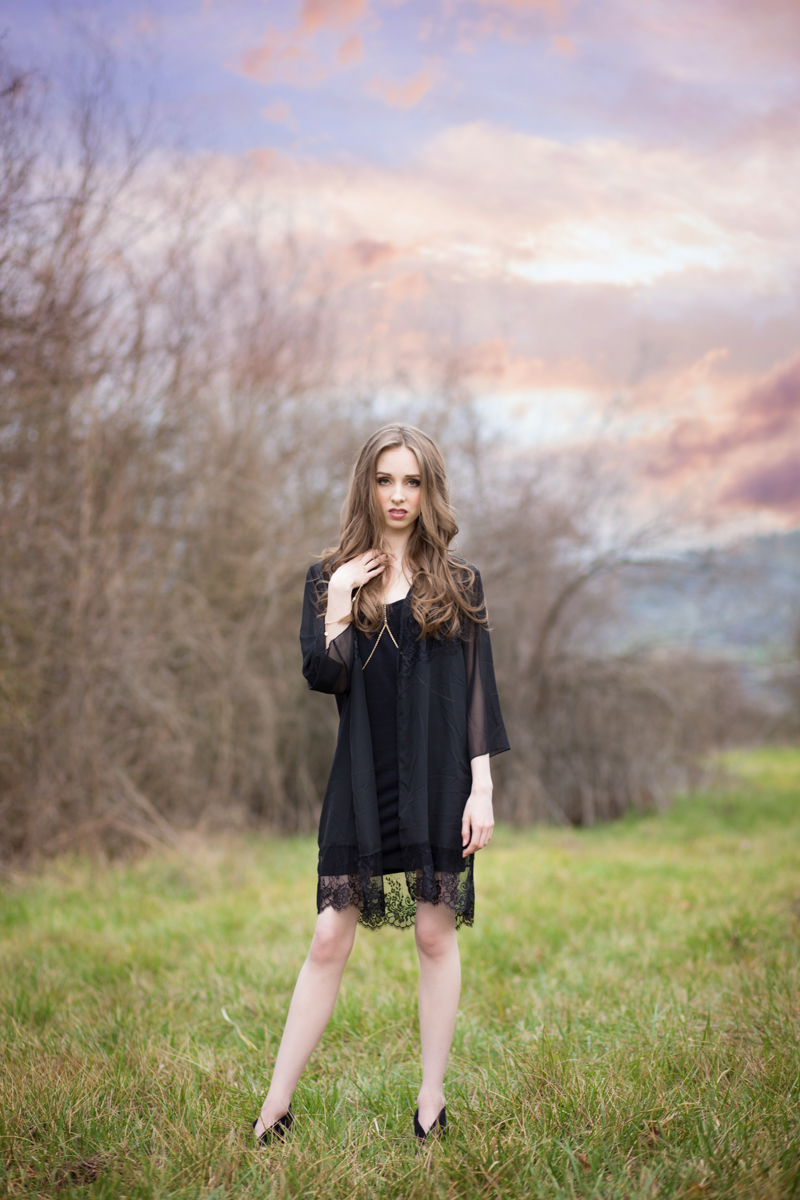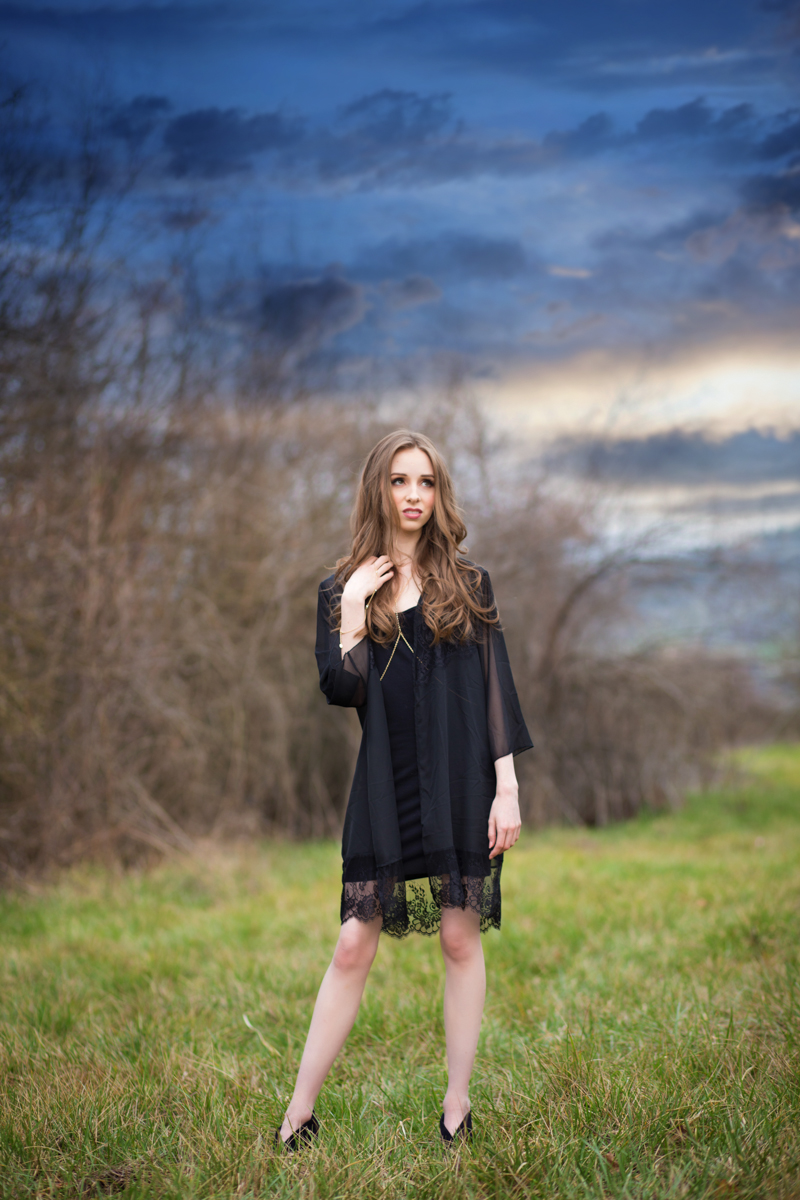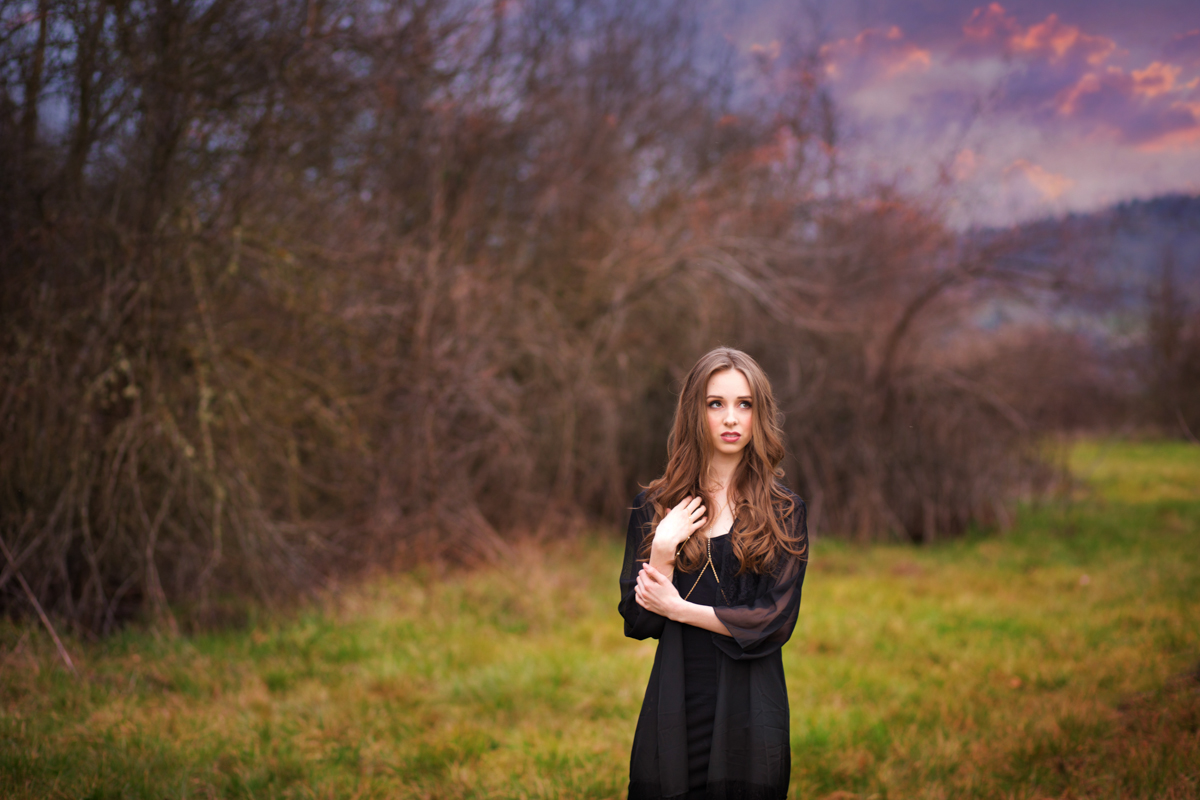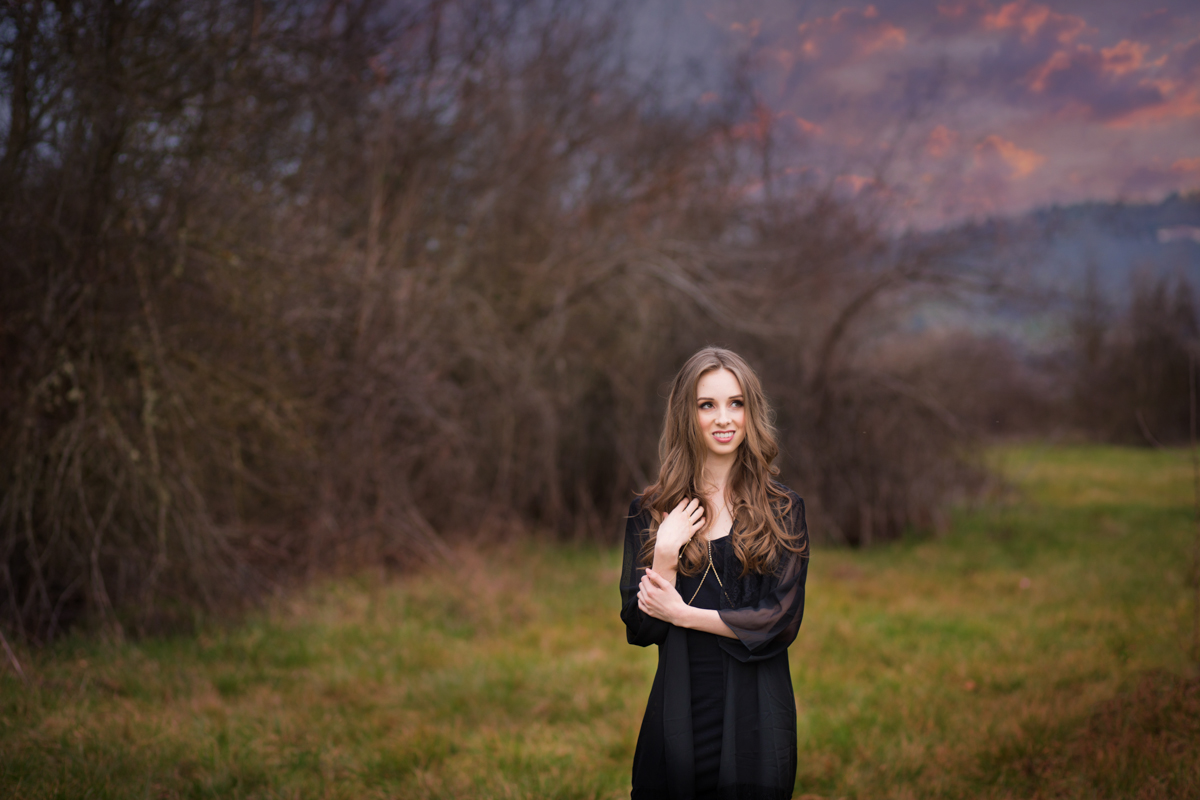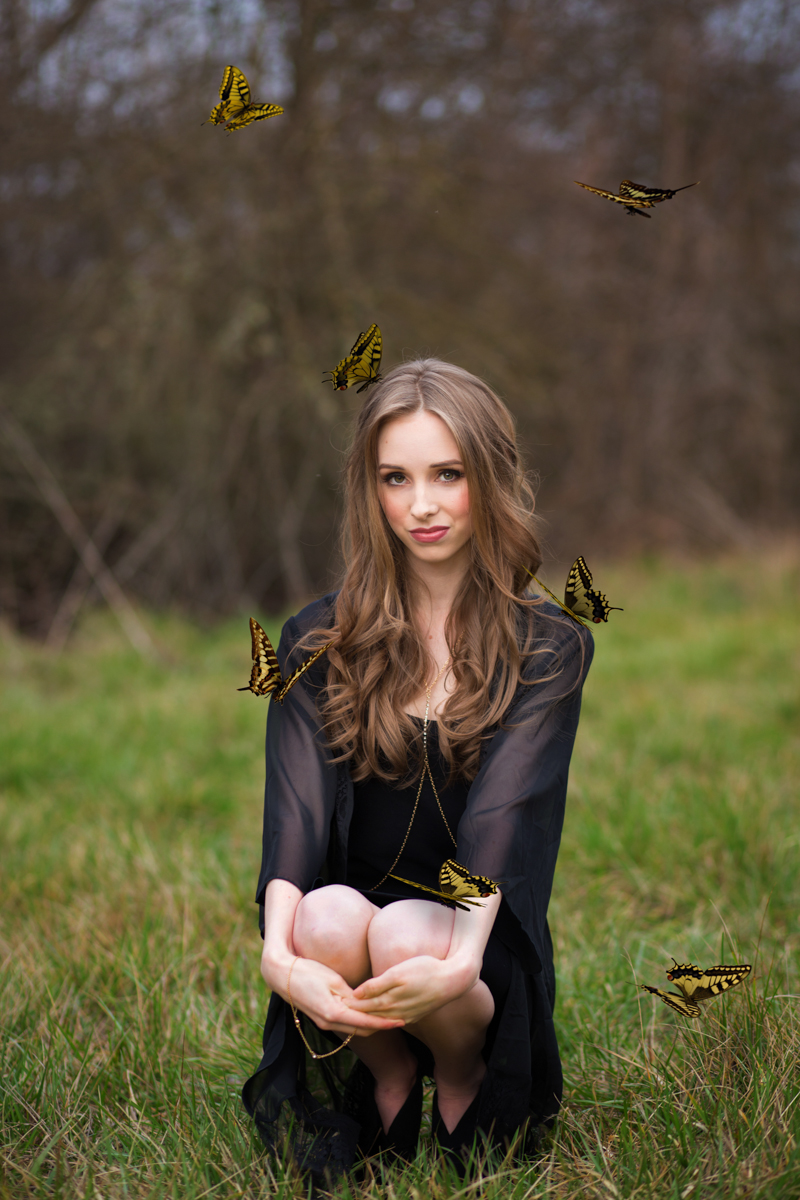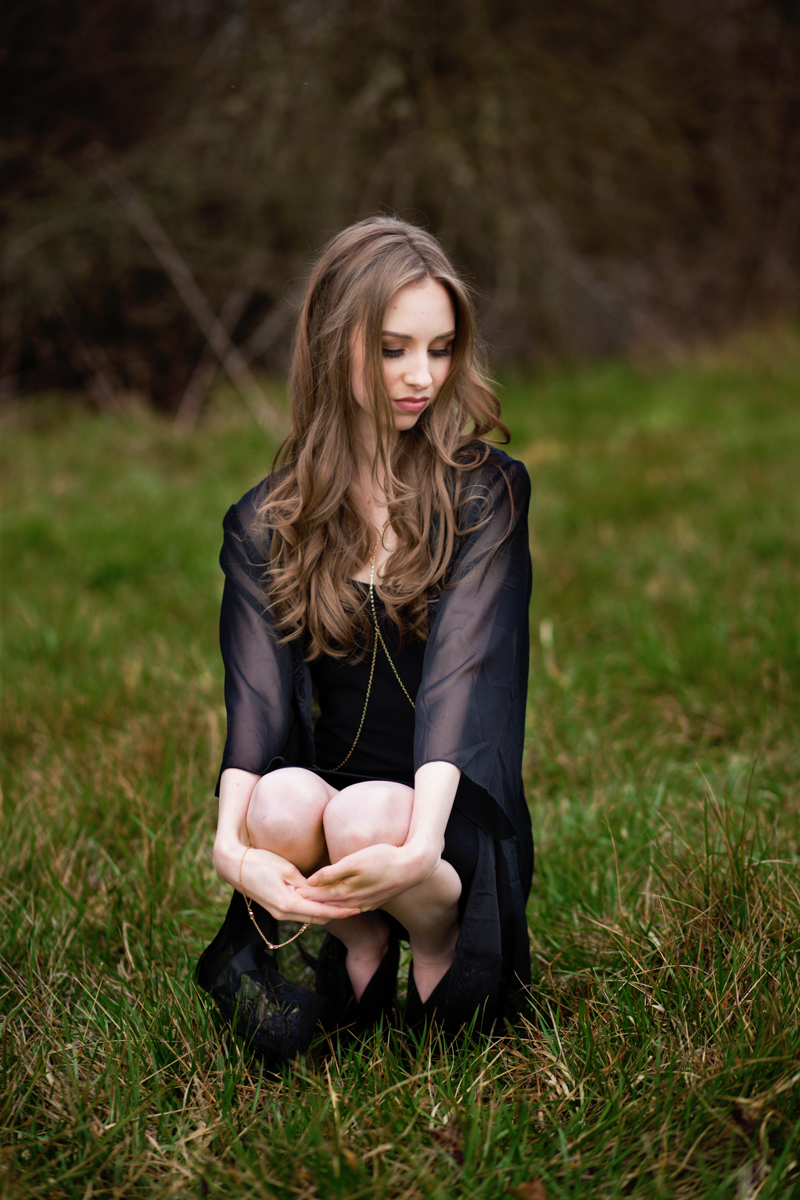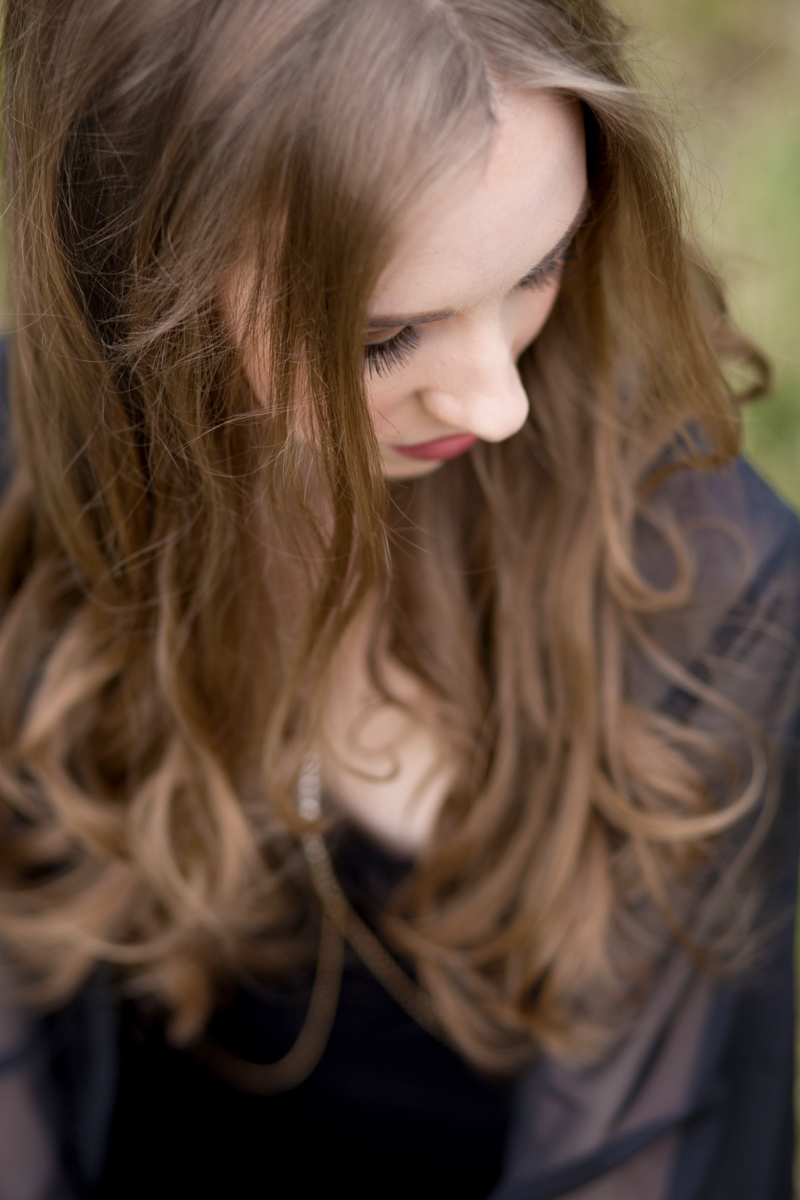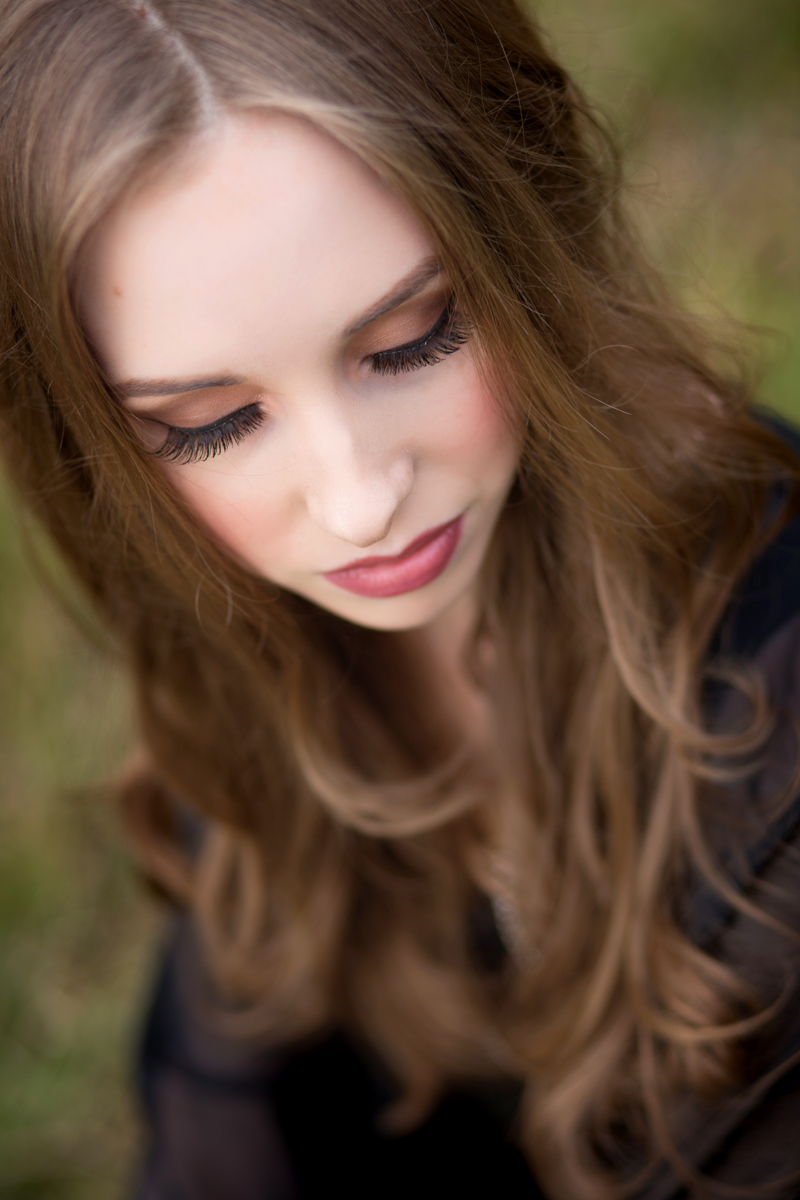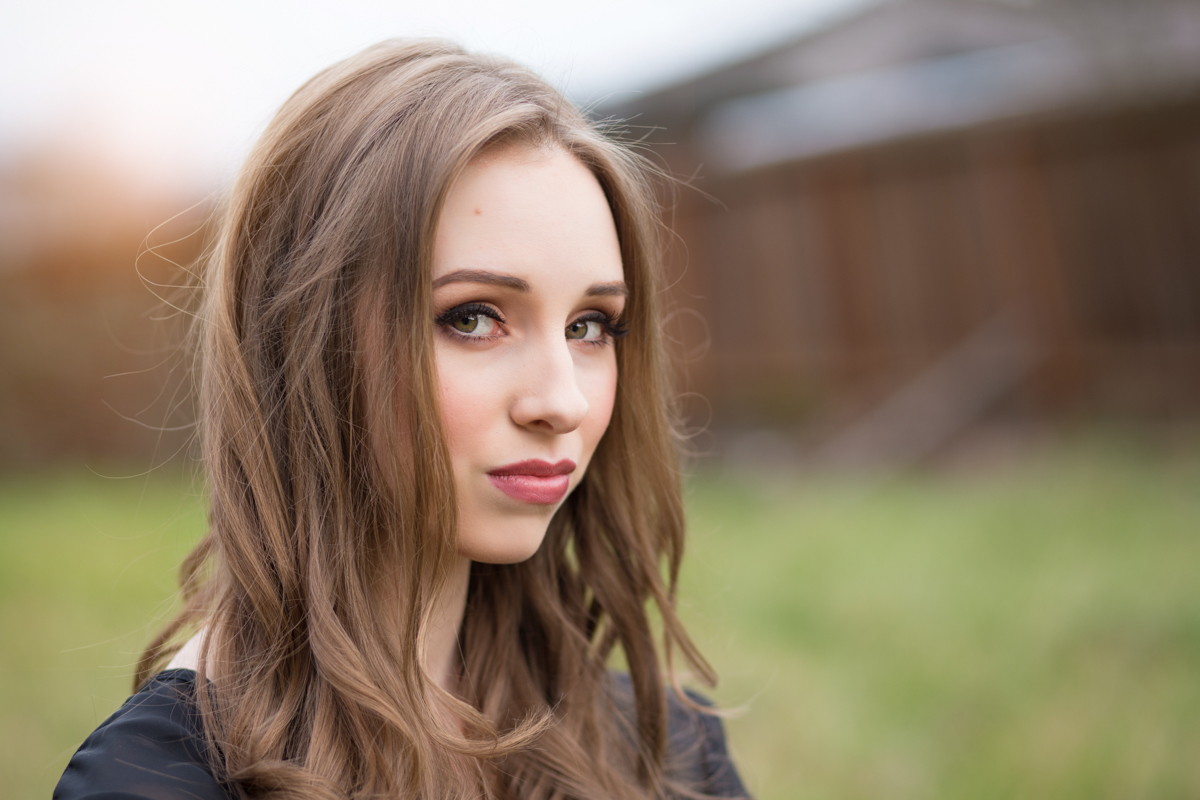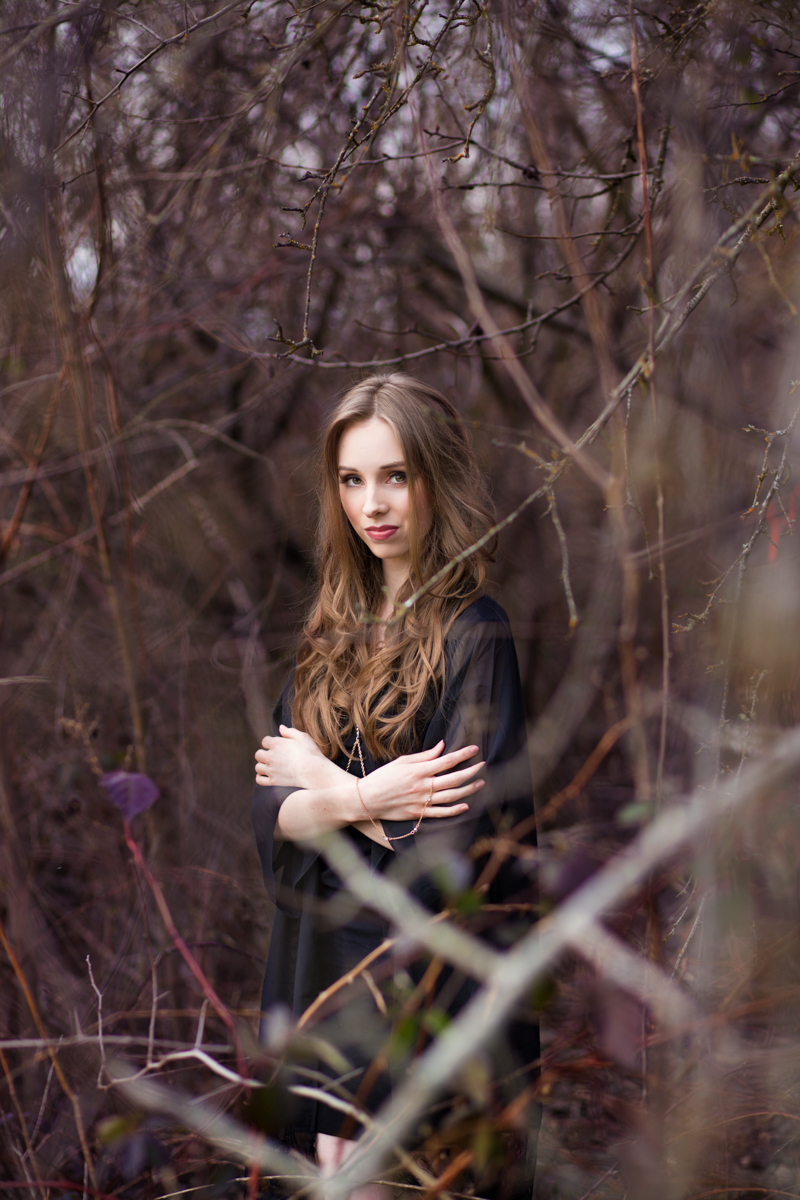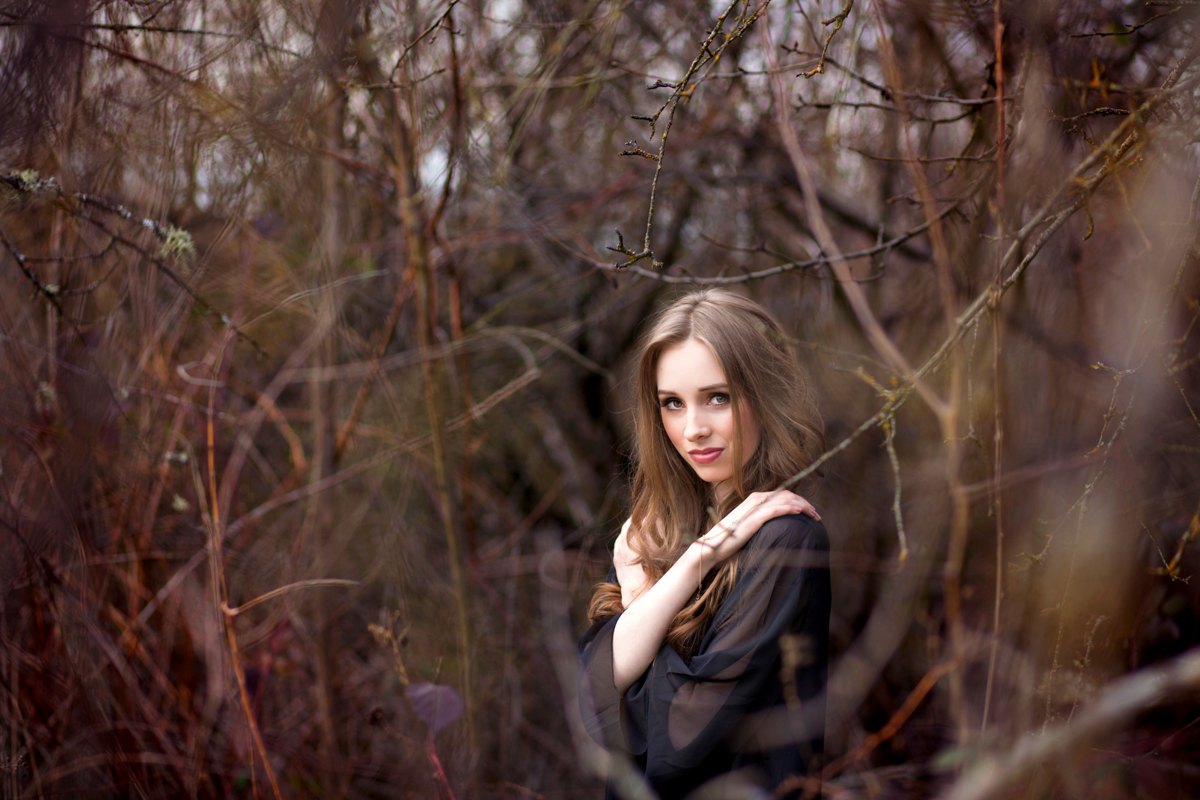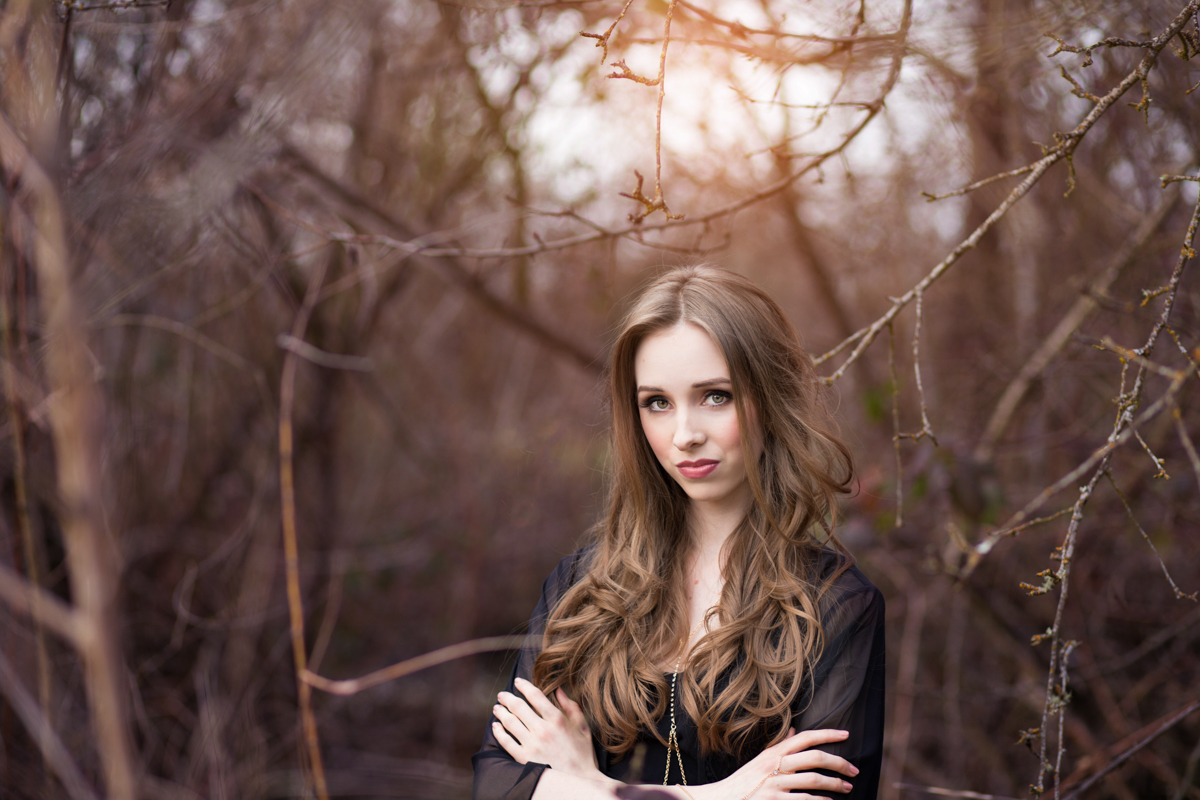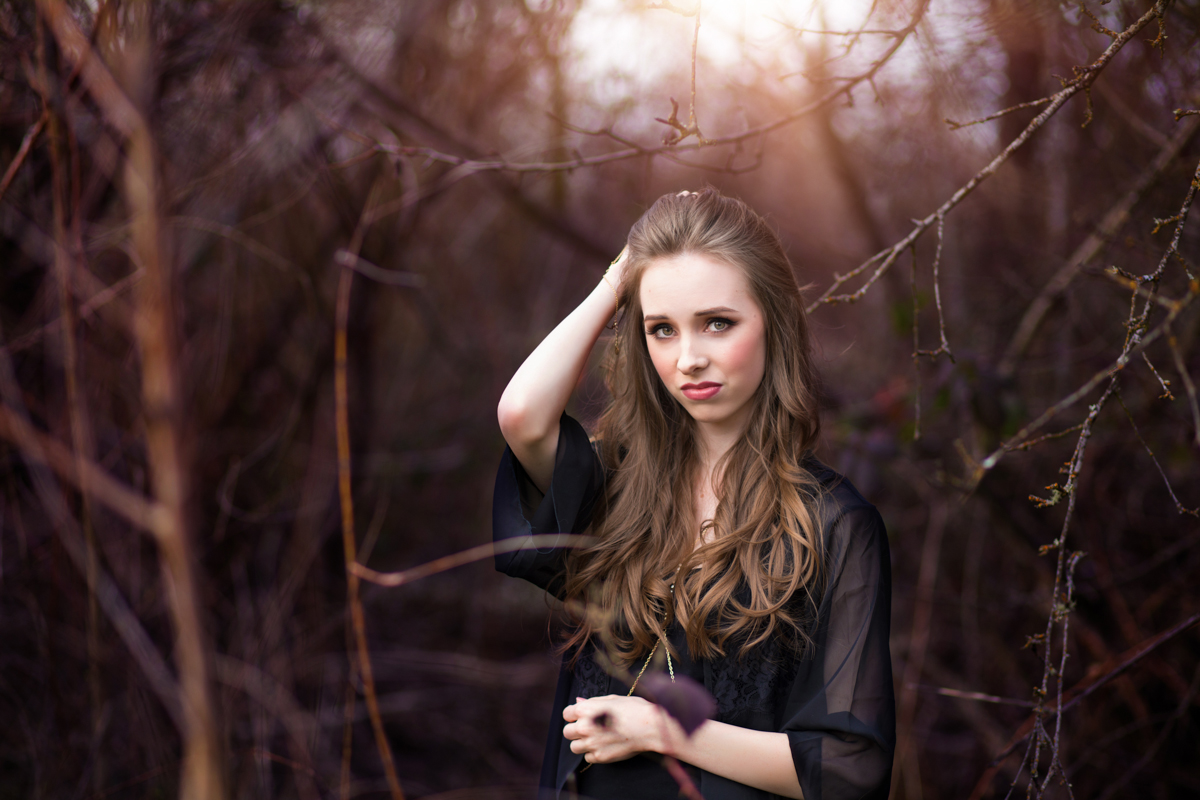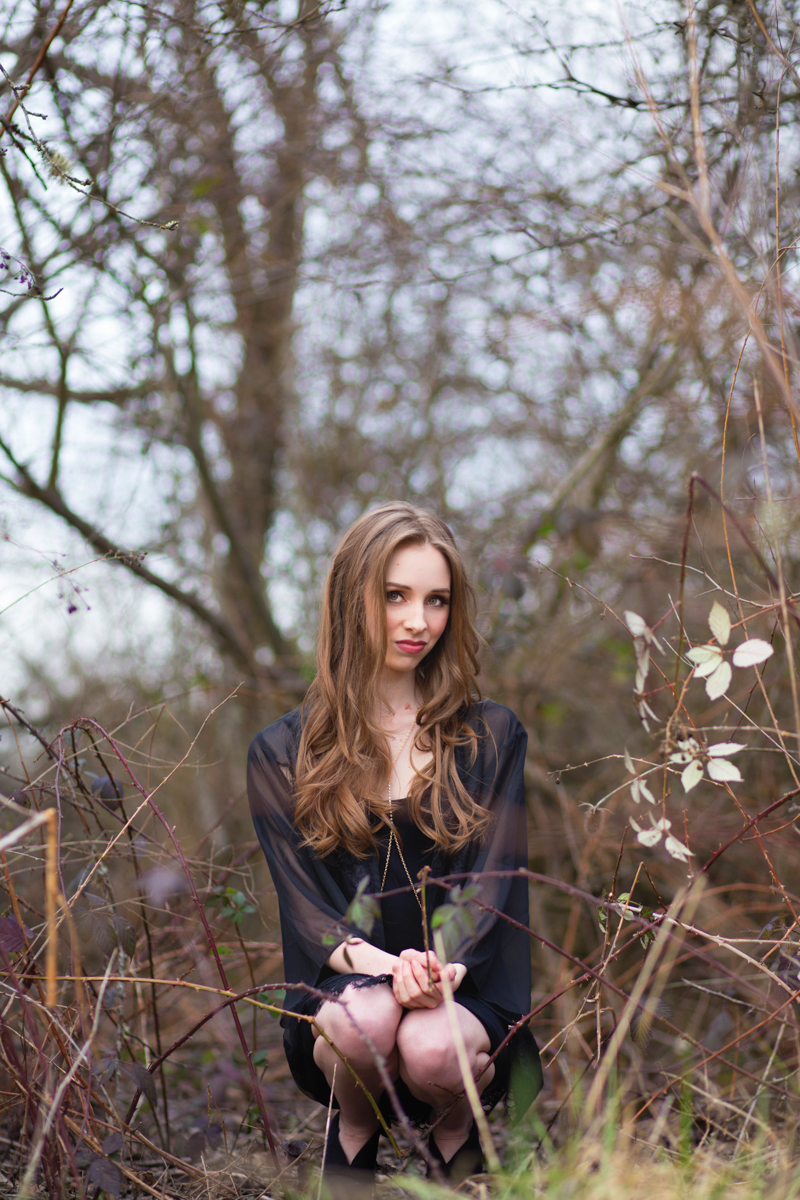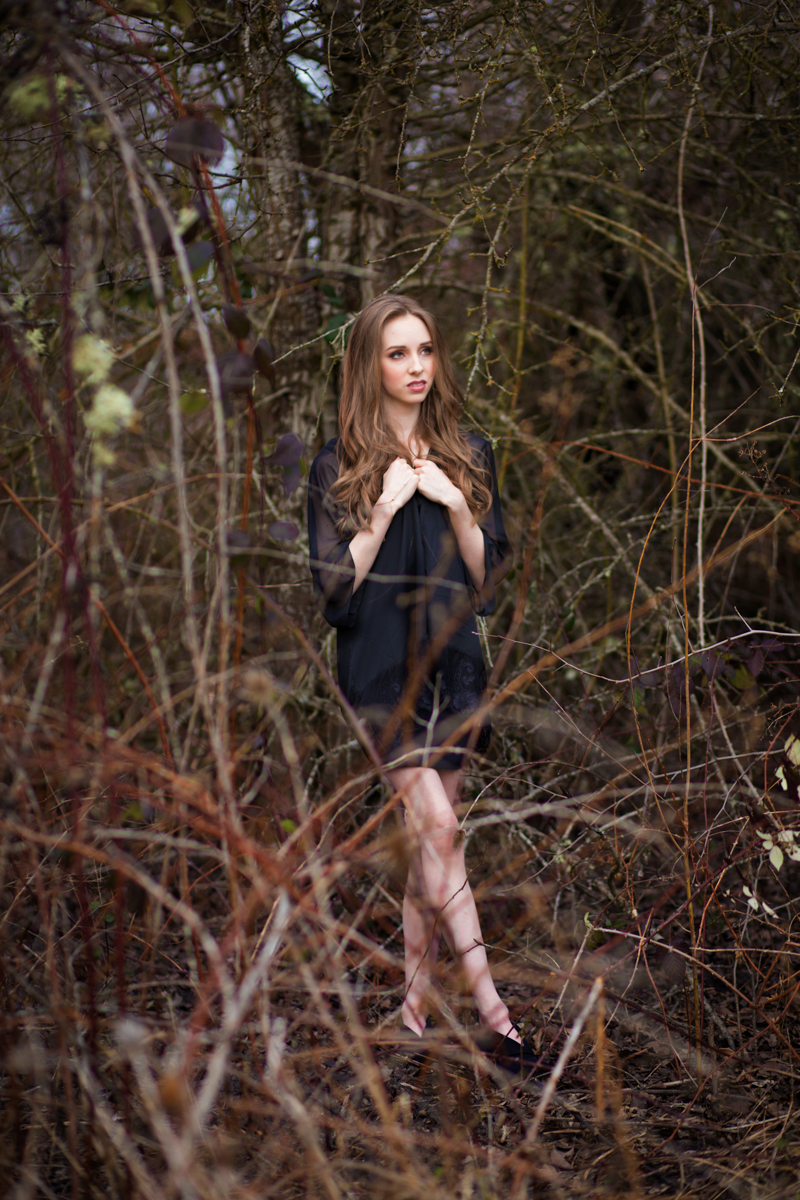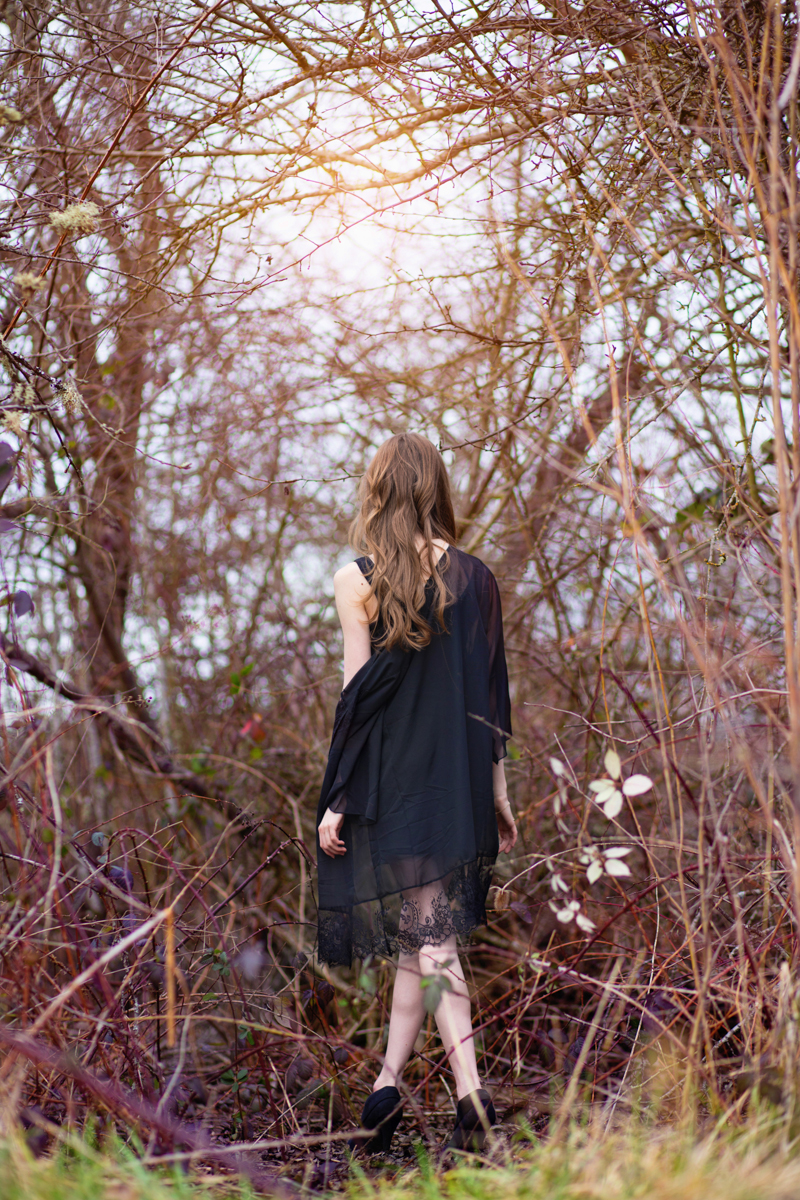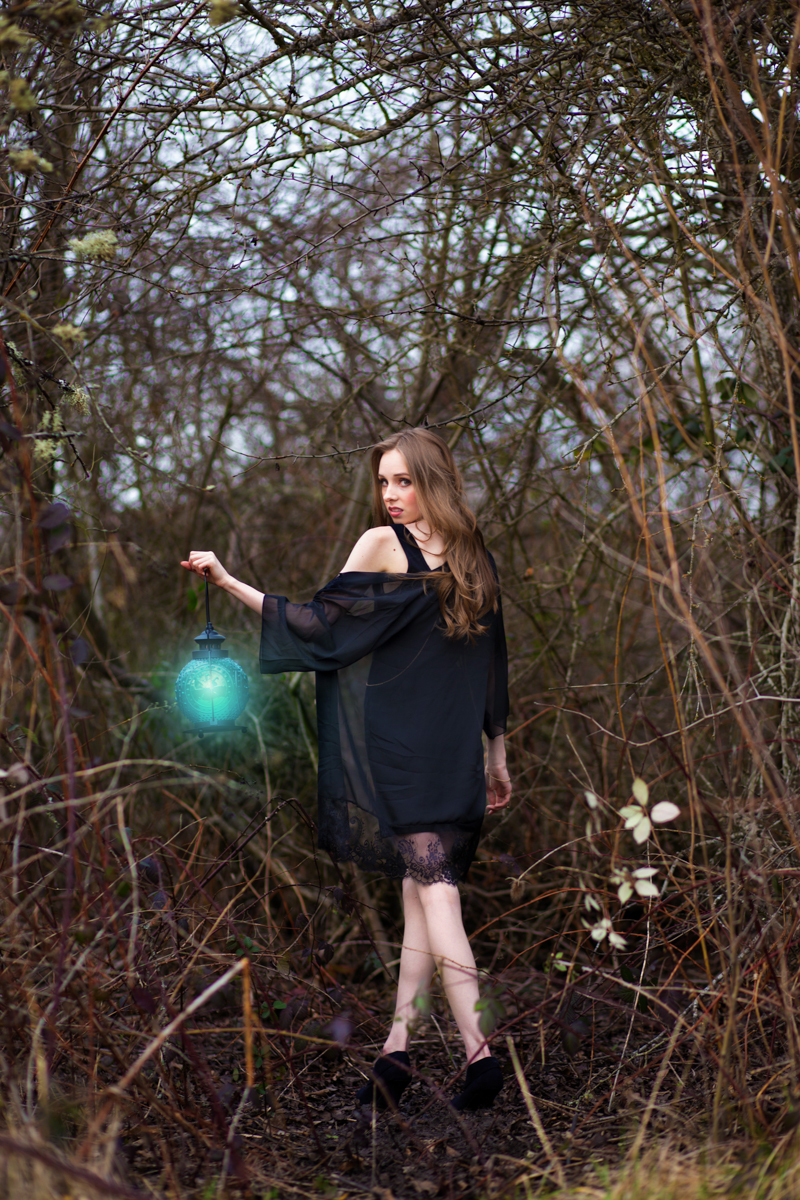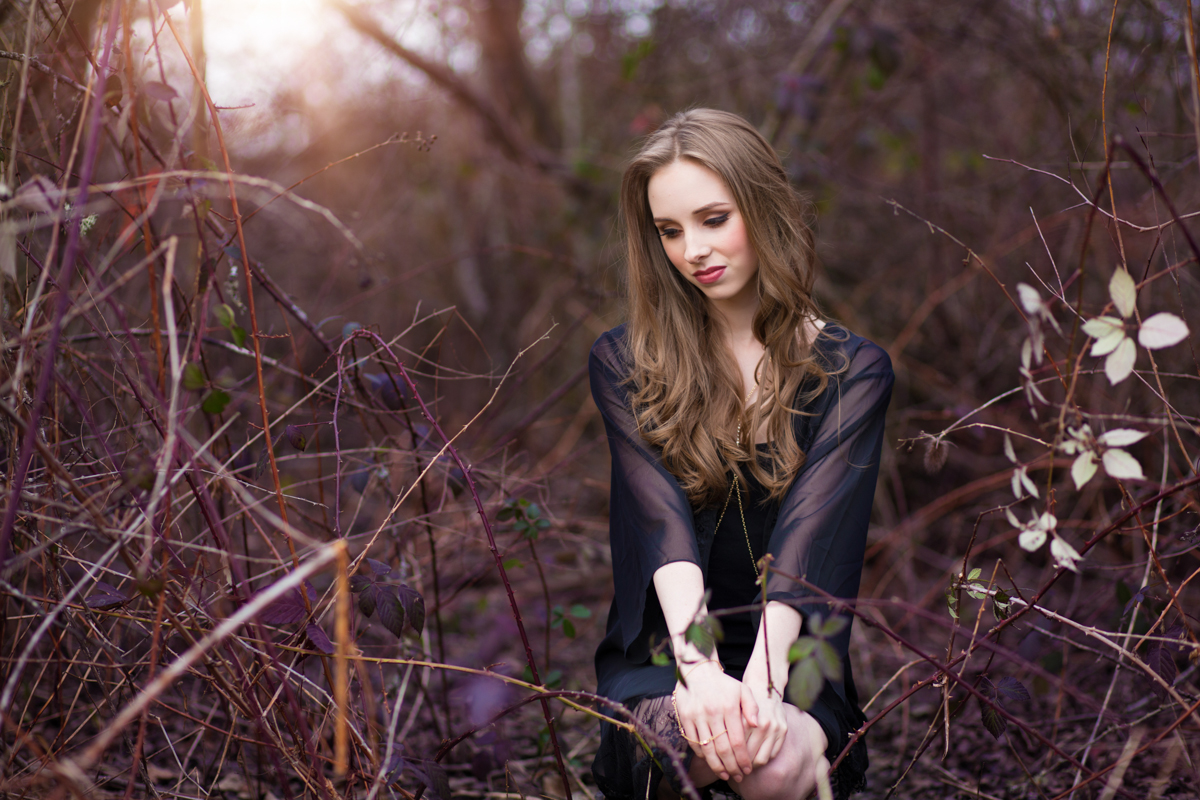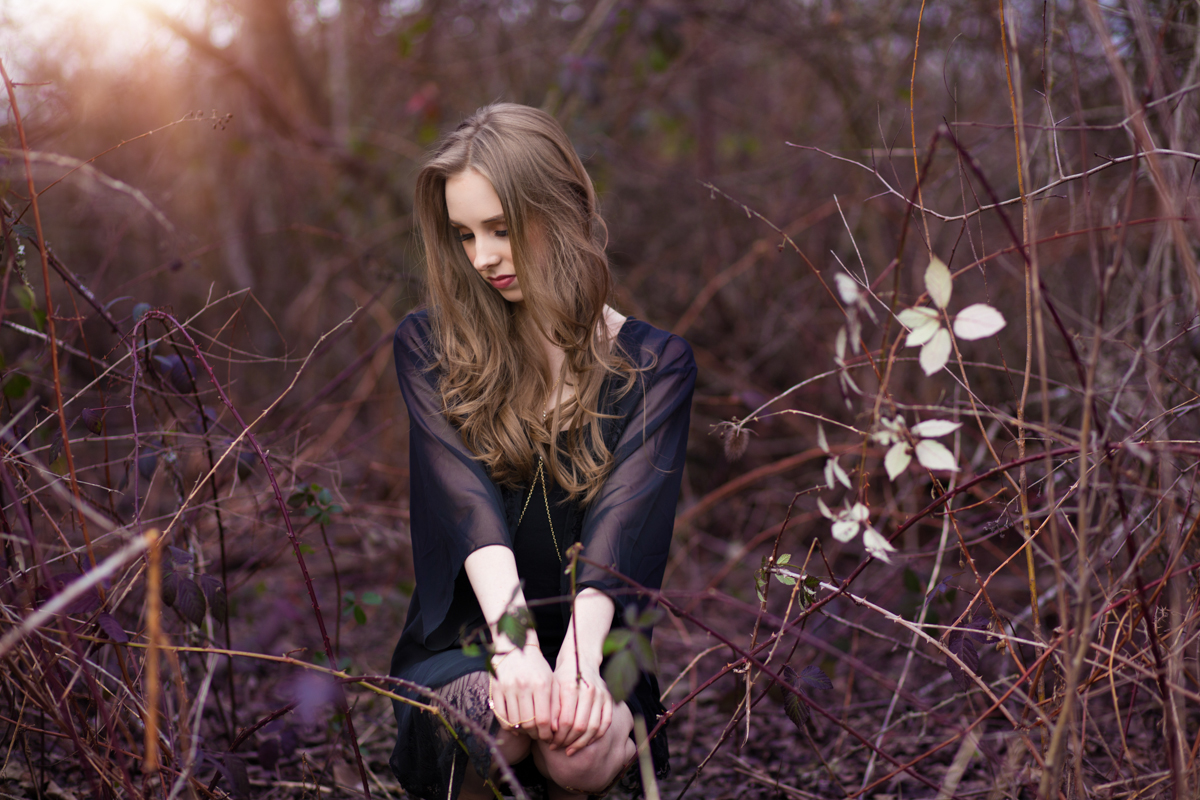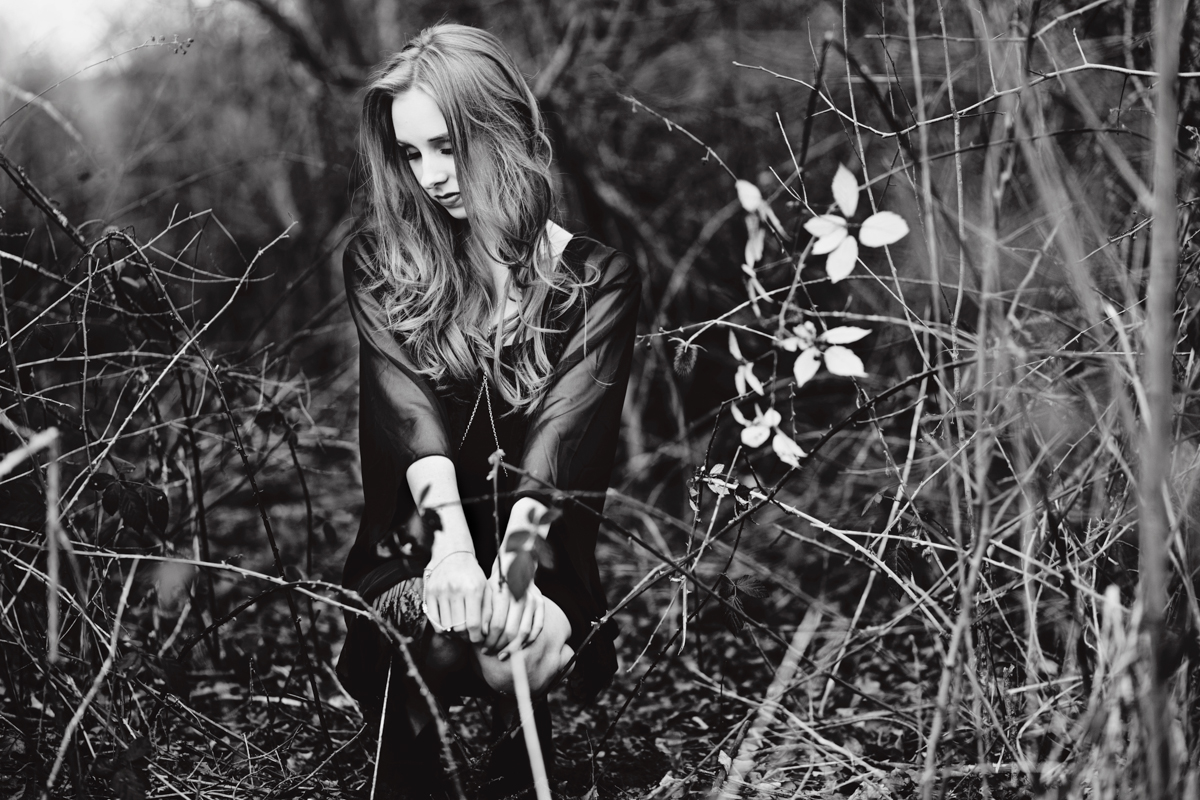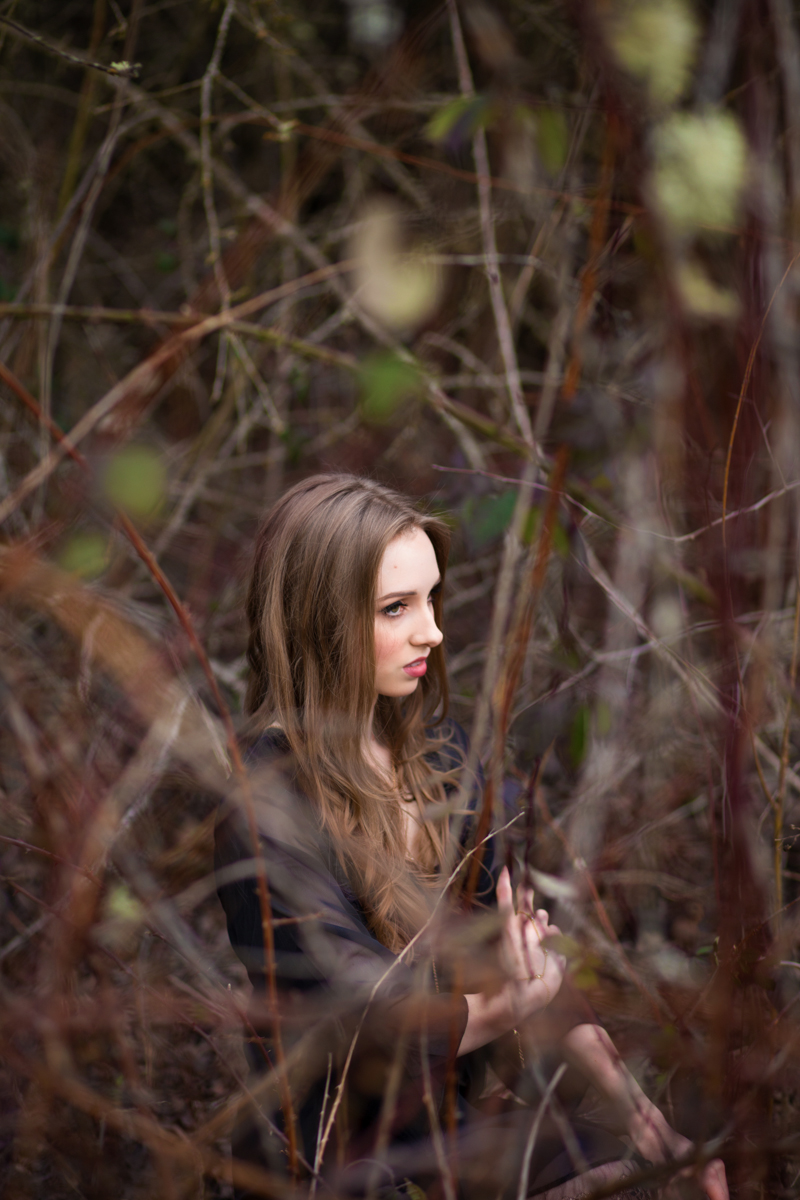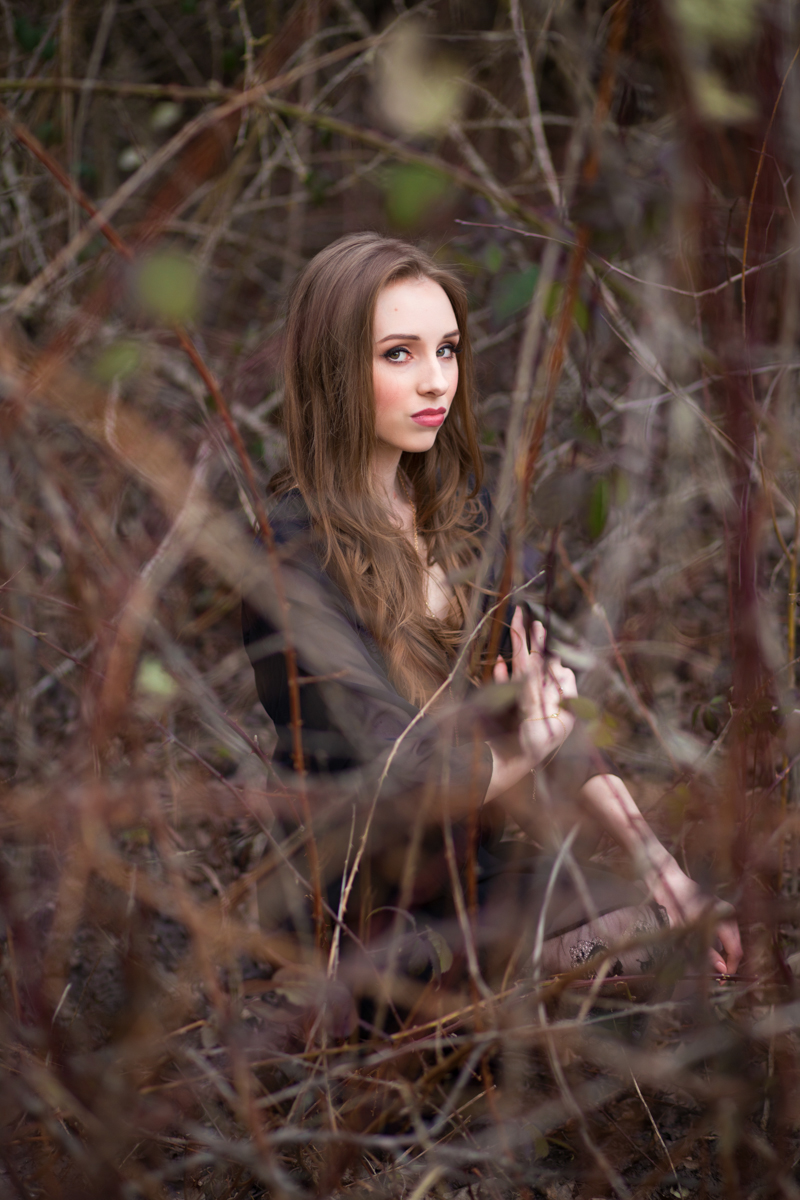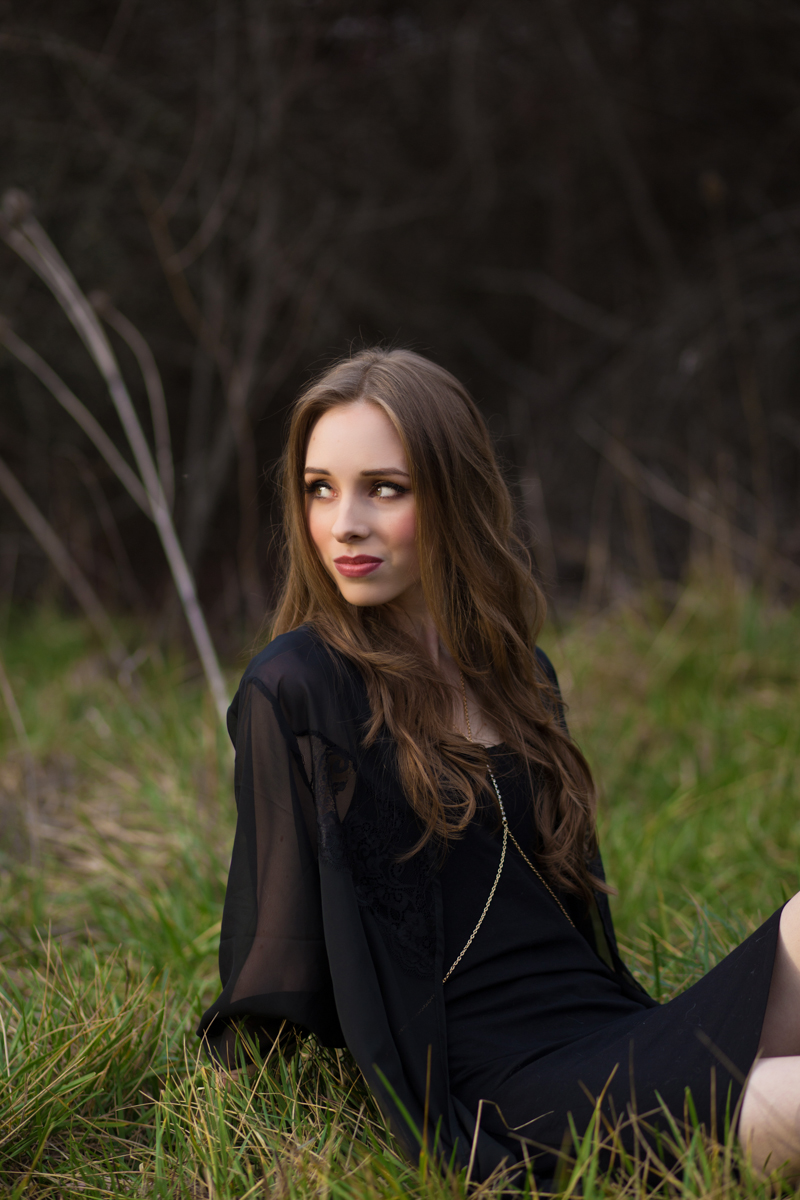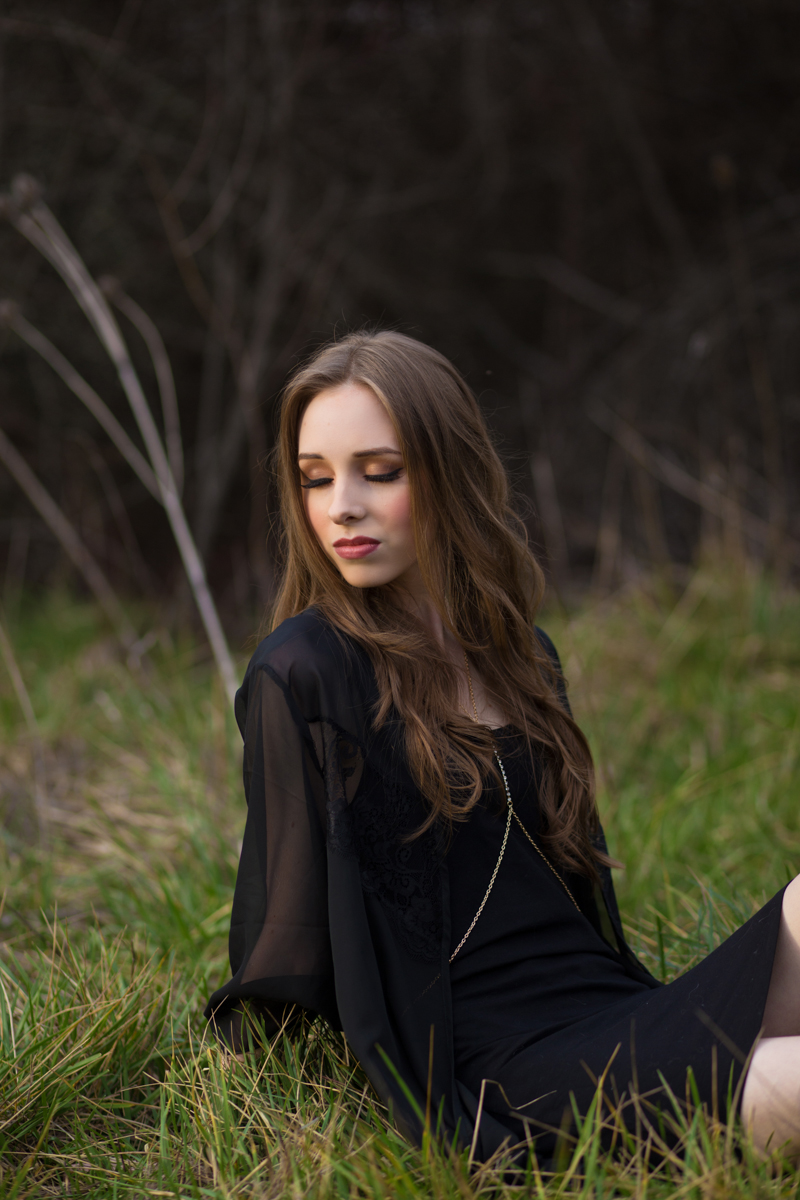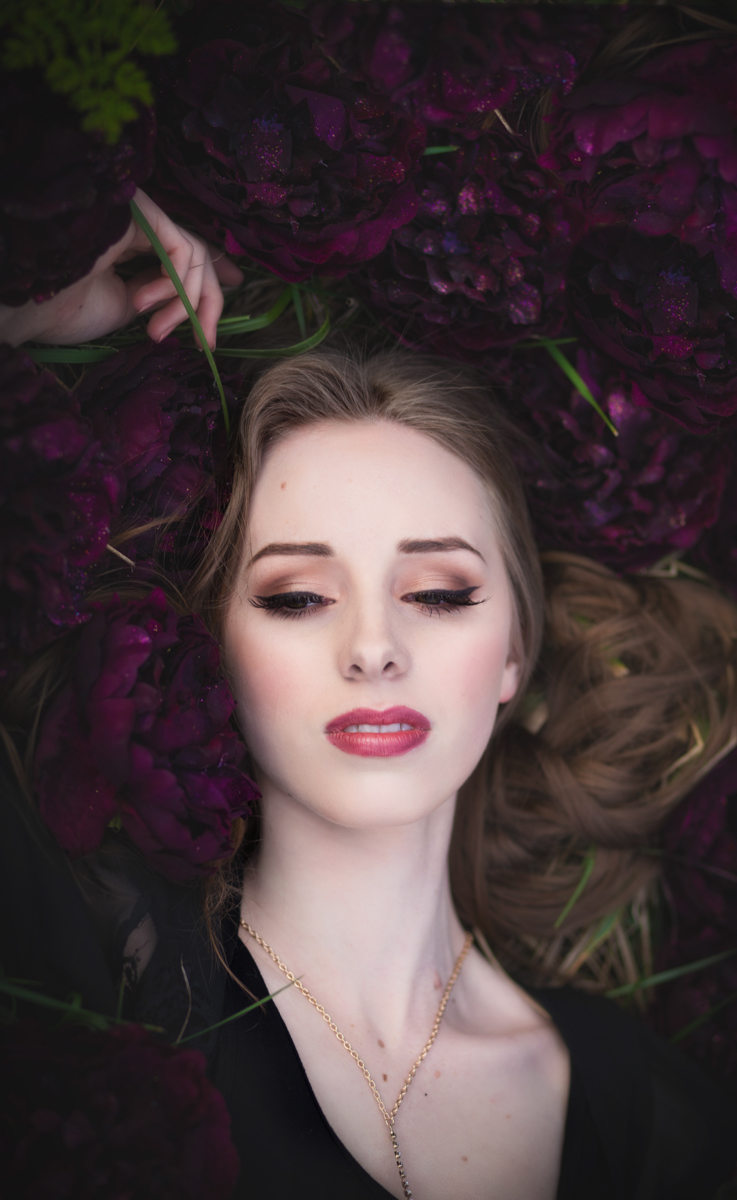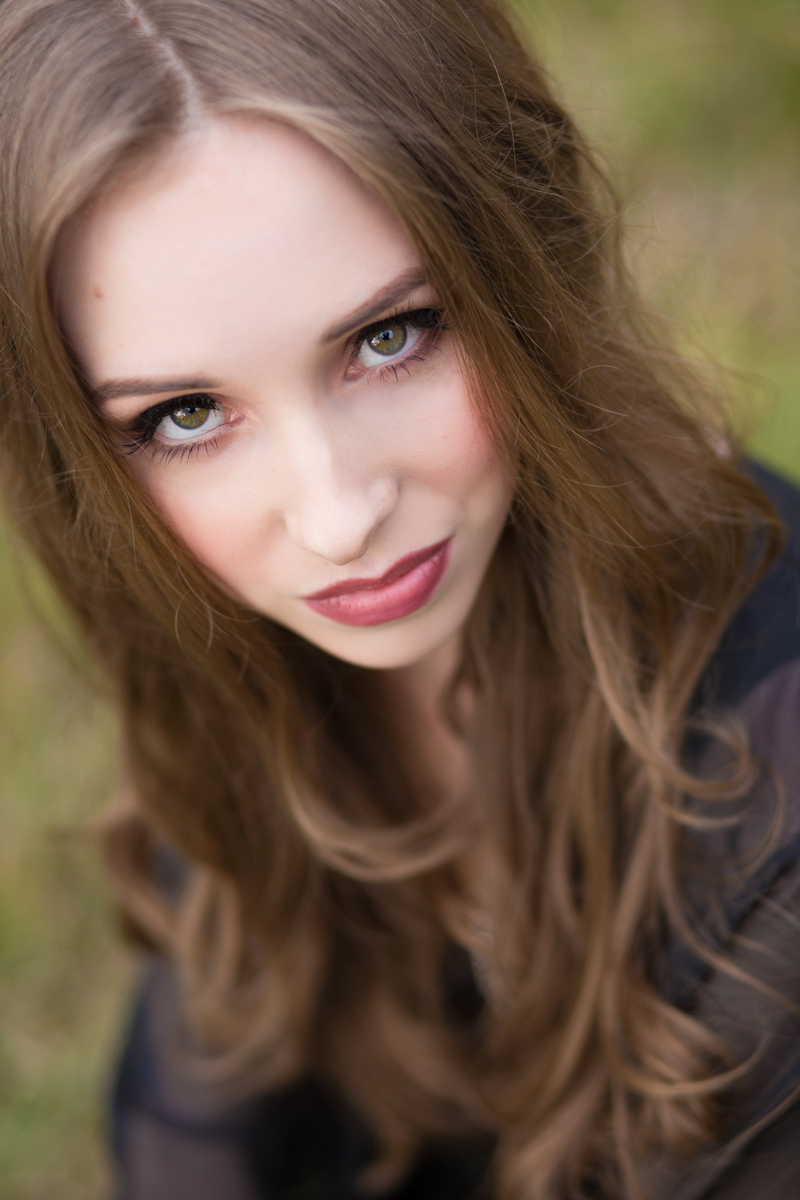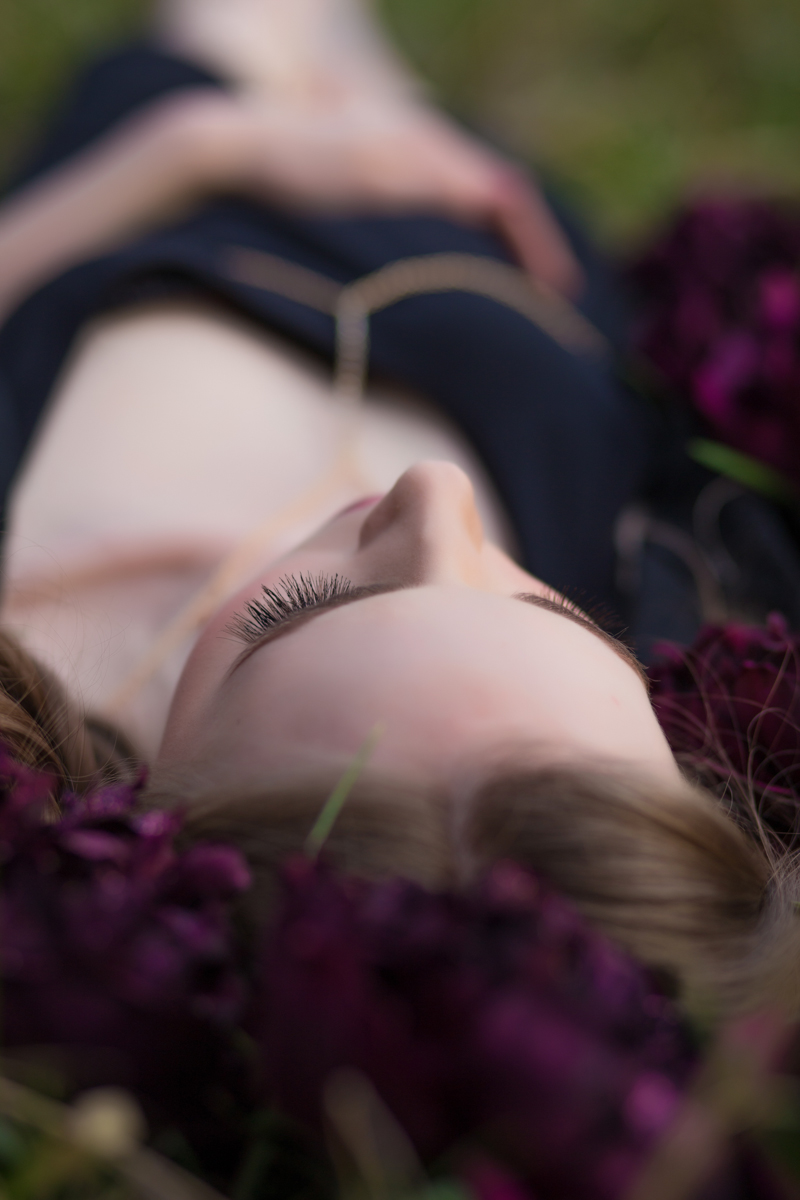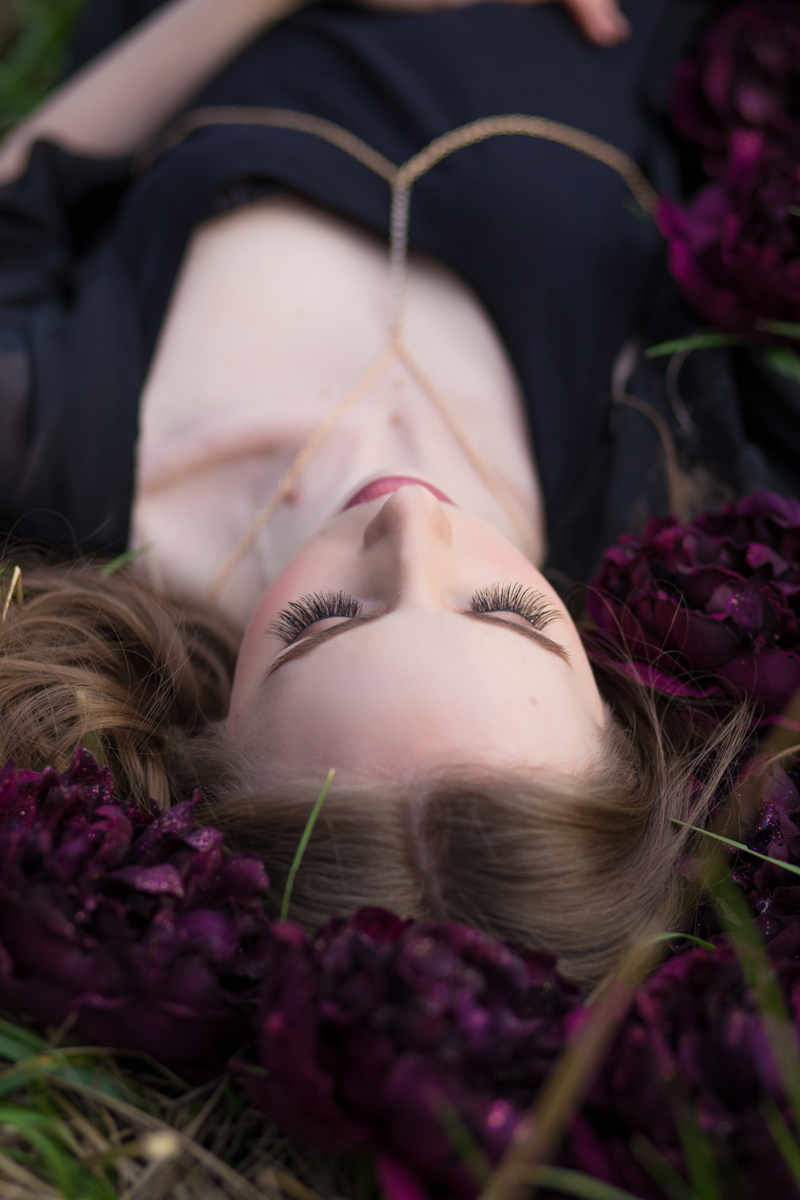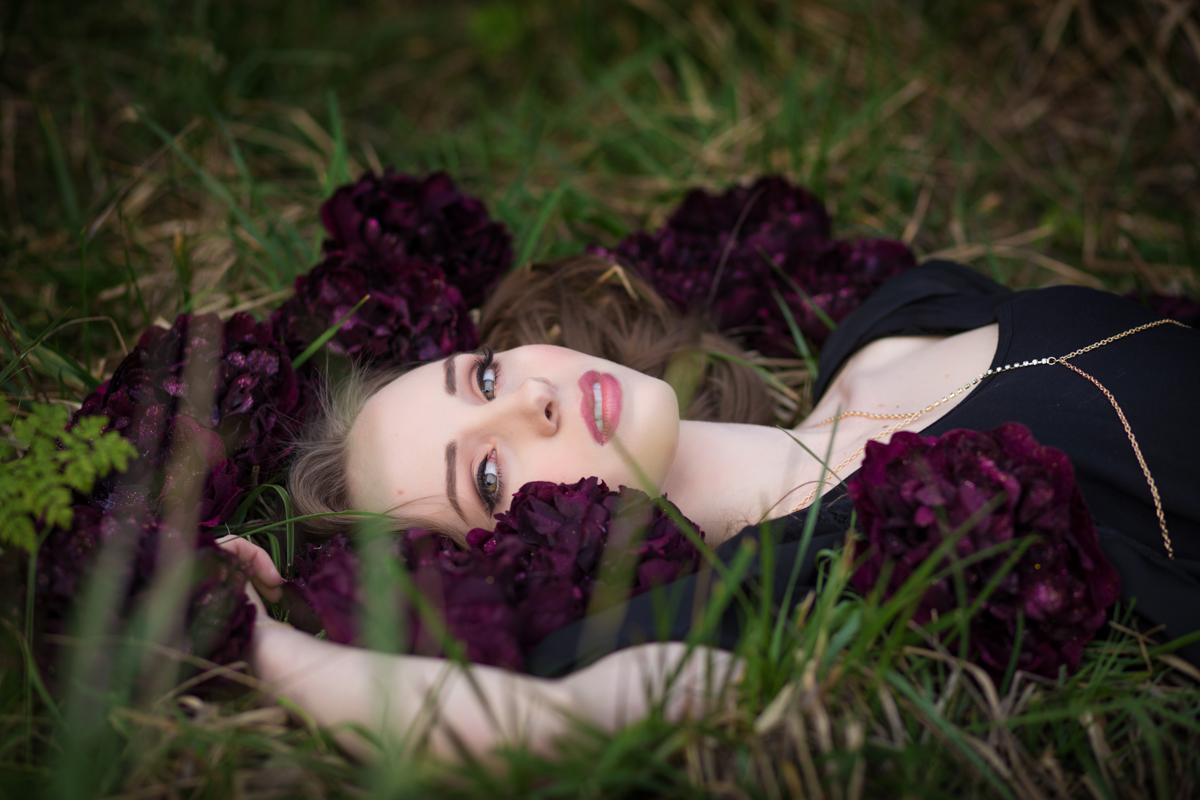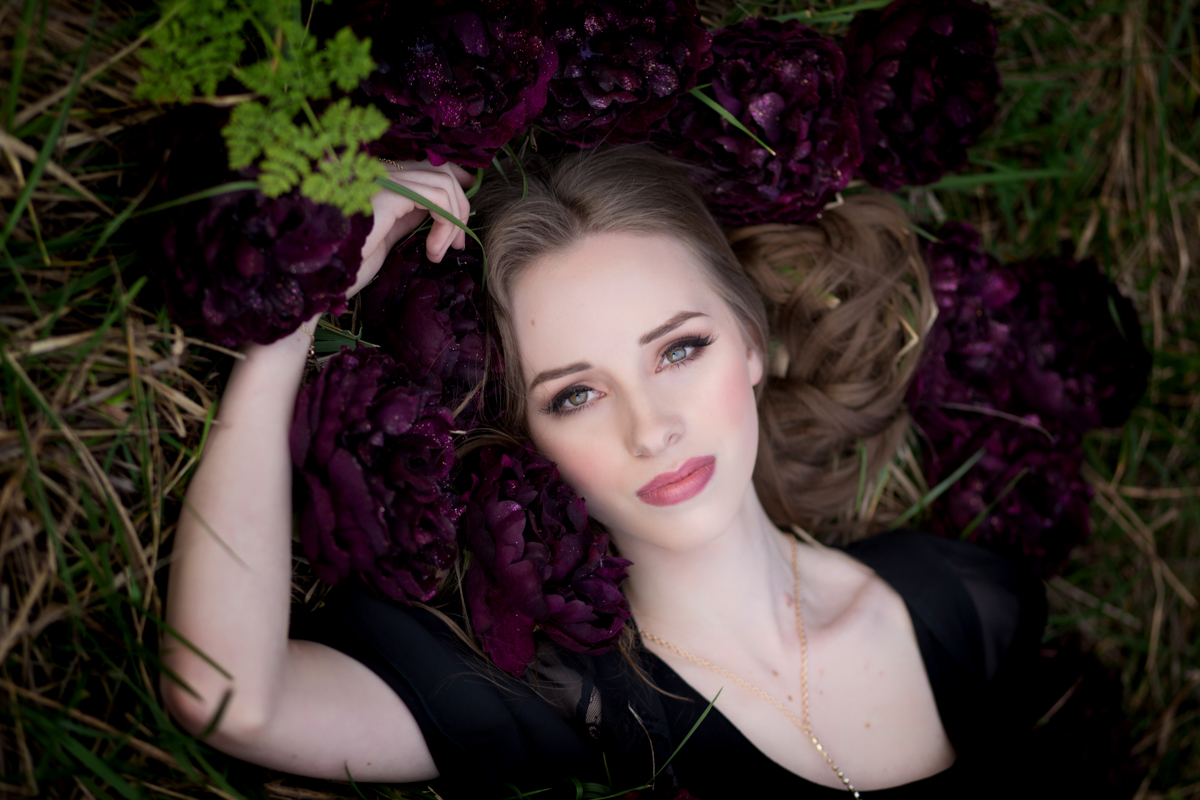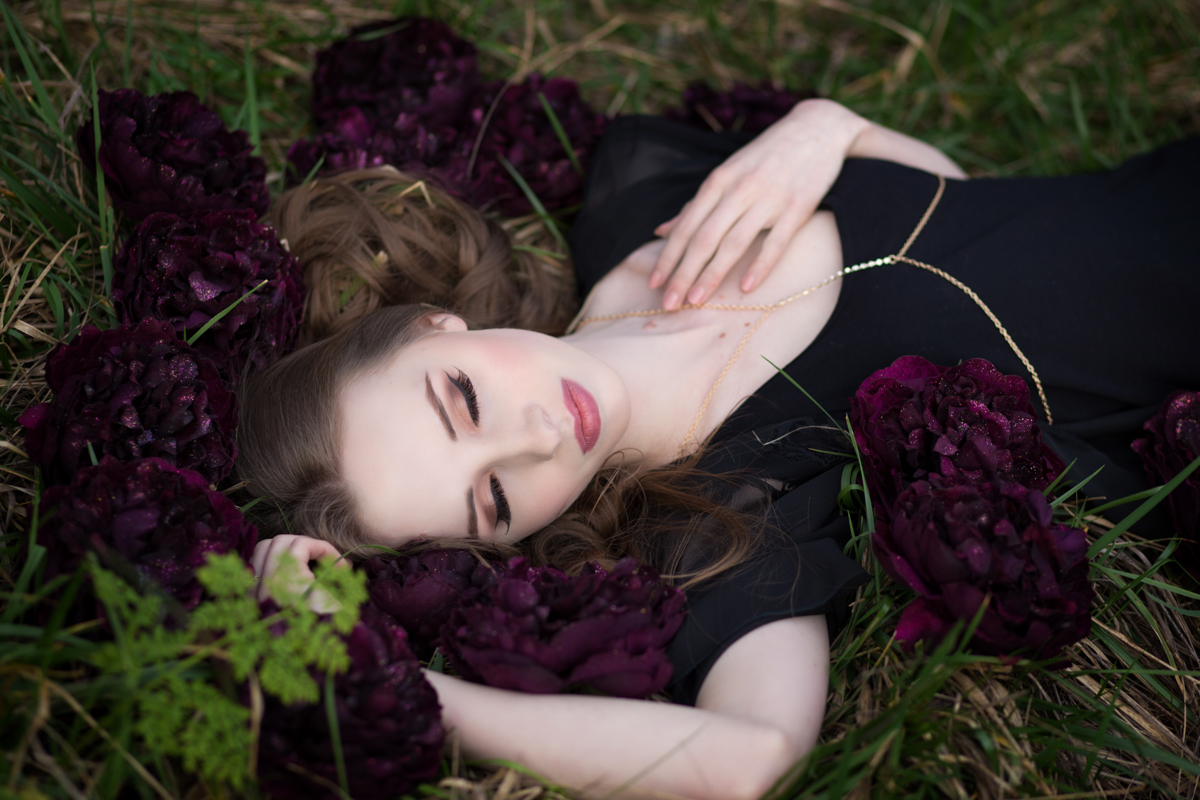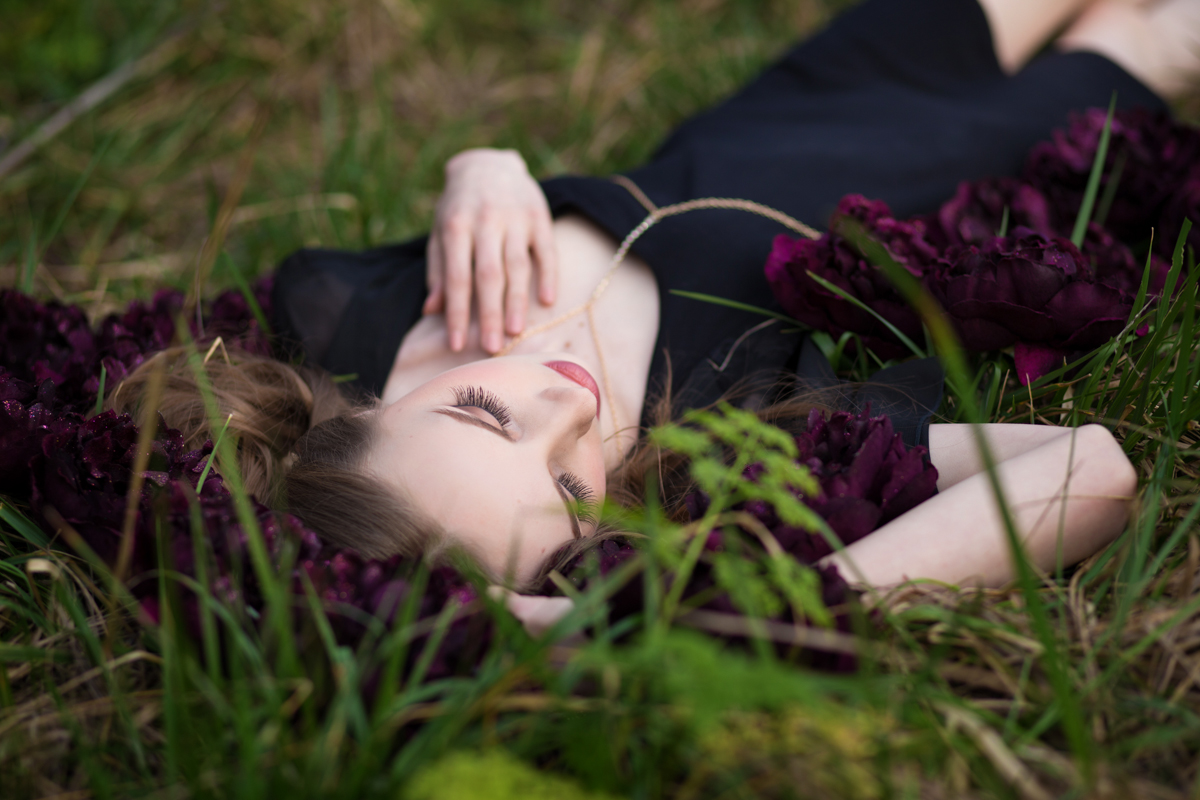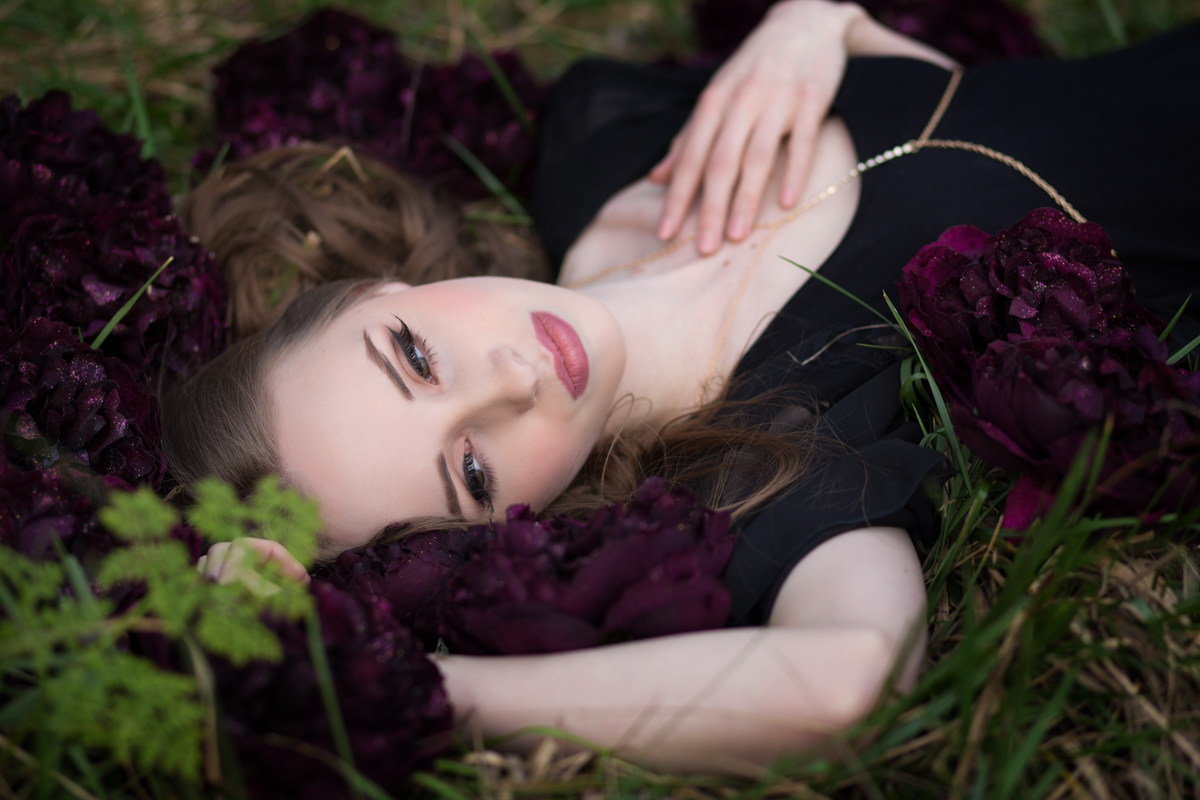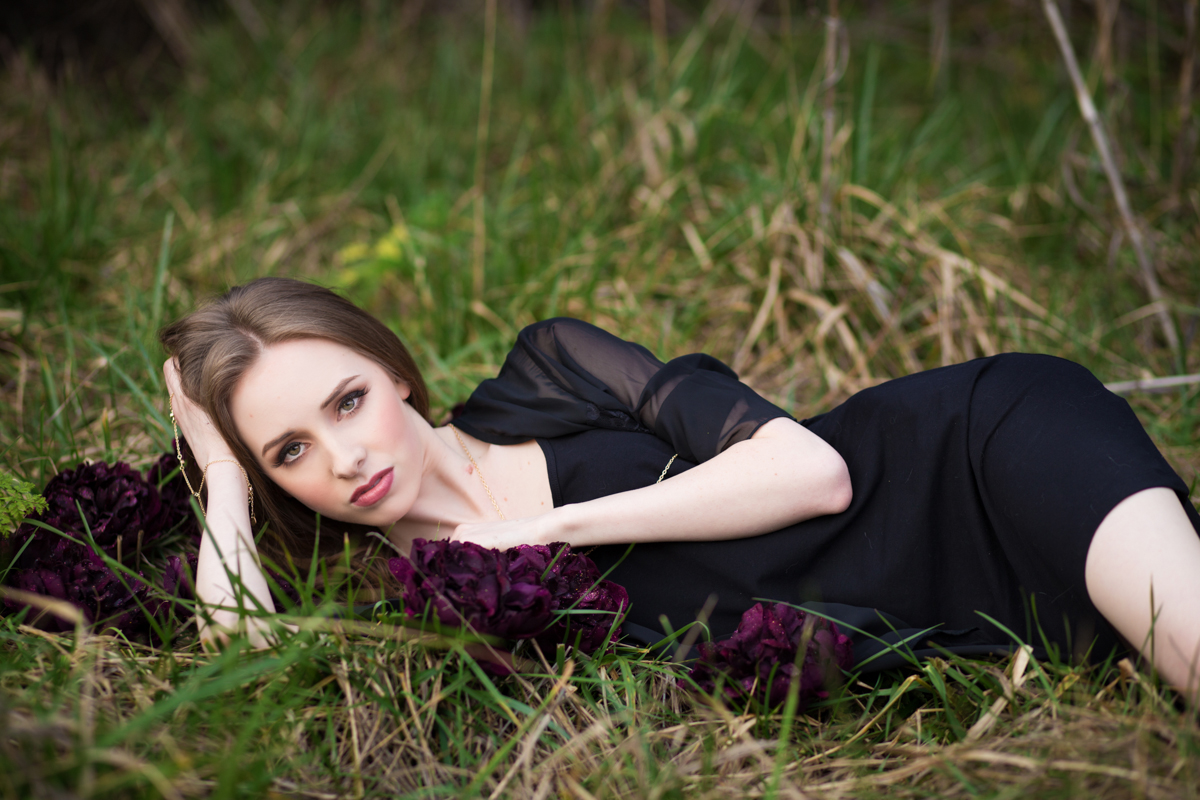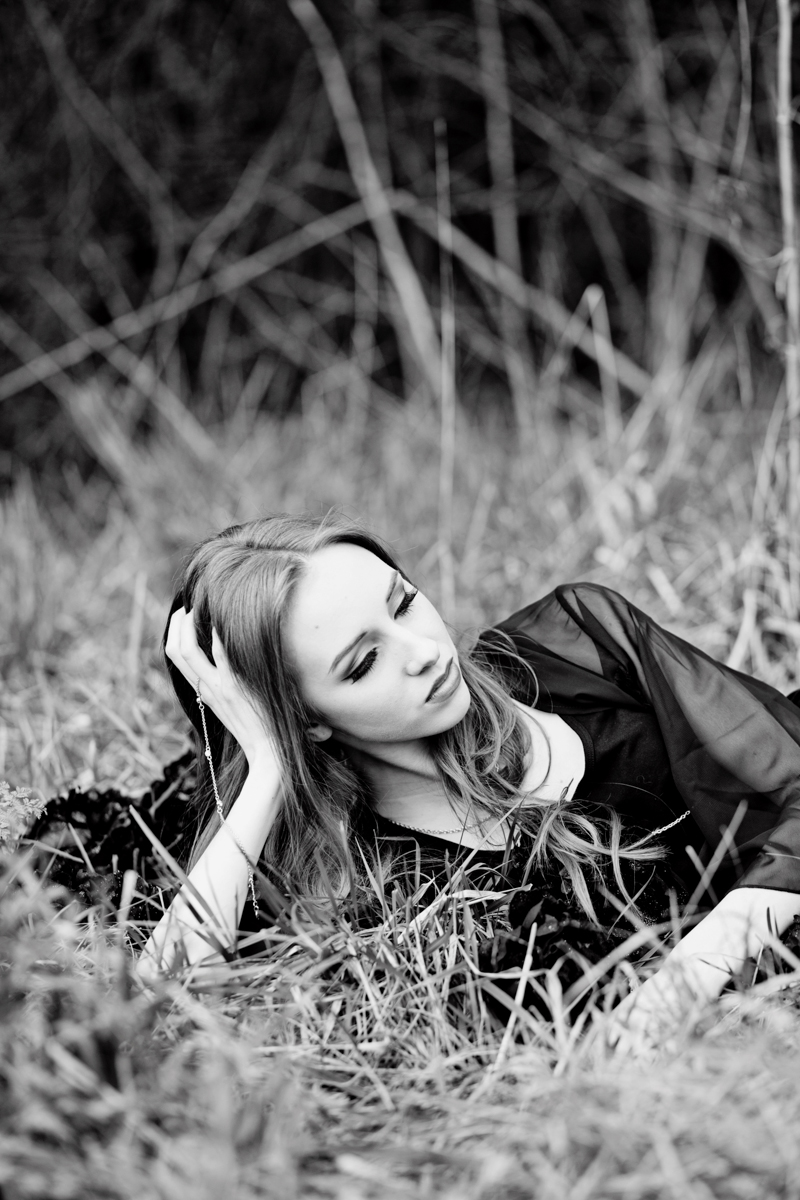 I hope that you've enjoyed session as much as I have.  For more information on our services, or to book a session, please email us at [email protected] or call/text: 541-973-7389